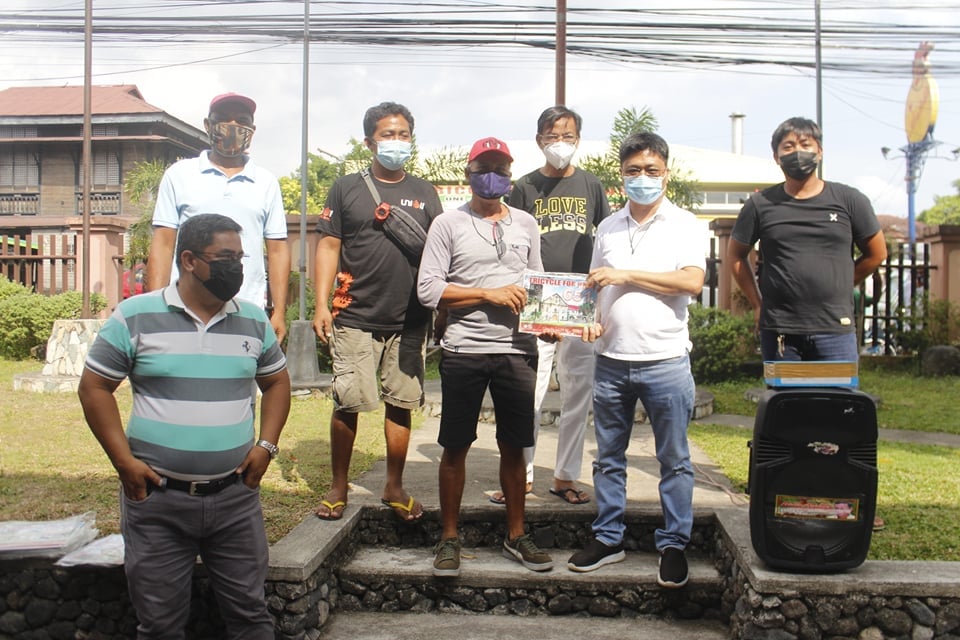 LGU-Camalig led the awarding of Motorized Tricycle Operator's Permits (MTOPs) to tricycles-for-hire, Camalig Municipal Hall, Brgy. 2, Poblacion, Camalig, Albay.
The MTOPs were issued purposely to authorize tricycles-for-hire to ply designated routes specifically within Brgy. Ilawod, Ligban, Anoling, Gotob, Quirangay, Tumpa, and Bungkaras village.
A total of thirty-seven (37) tricycle drivers have availed the MTOPs – the tricycle drivers have secured necessary requirements including Certificates of Registration from the Land Transportation Office (LTO), barangay clearances, Community Tax Certificates, and other related fees prior to said MTOP issuance.
Following various complaints of residents regarding erring tricycle drivers, Camalig Local Chief Executive, Hon. Carlos Irwin G. Baldo, Jr. likewise instructed the tricycle drivers to refrain from fare overcharging.
To ensure safety of both driver and passenger/s, the tricycle drivers were directed to comply with the minimum public health standards set by the Department of Health (DOH).
Said individuals are also expected to follow the traffic rerouting scheme – a strategic plan devised to alleviate traffic congestion in the municipality which forms part of LGU-Camalig's thrust in maintaining orderliness in the town.
Article by: Mr. Tim L. Florece, PIO