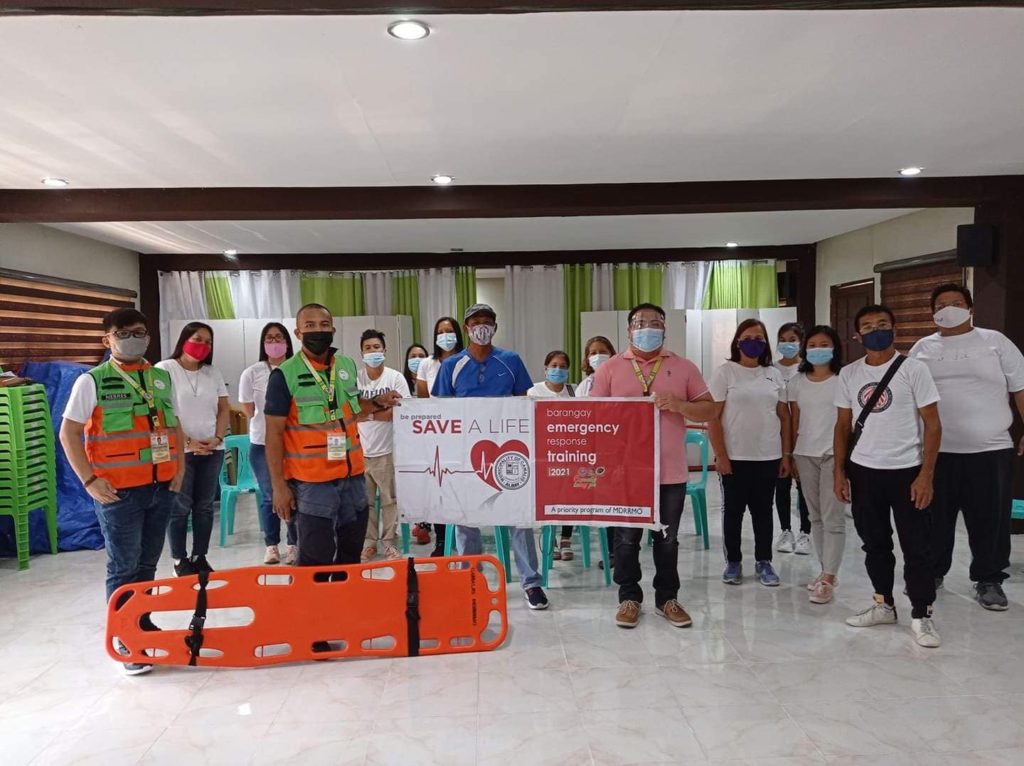 Earlier today, the Municipal Disaster Risk Reduction & Management Office (MDRRMO) concluded the training for the Barangay Emergency Response Team (BERT) of Brgy. 5, Poblacion at the MDRRMC Operations & Training Center, 2nd flr., Mytalic bldg., Camalig Municipal Hall, Brgy. 2, Poblacion, Camalig, Albay.
During the month-long training, the MDRRMO relayed and coached life-saving practices including basic first aid, lifting, bandaging and carrying techniques, reporting protocols and documentation, and transport procedures.
Said training is anchored with the provisions under Executive Order No. 34 which aims to ensure safe and quality transport of patients with correct and applicable documentation.
The BERT training is scheduled every Saturday as part of LGU-Camalig's intensive implementation of capacitaty-building programs with the end view of improving the response capabilities of barangay responders in the occurrence of disasters and emergencies.
Article by: Mr. Tim L. Florece, PIO