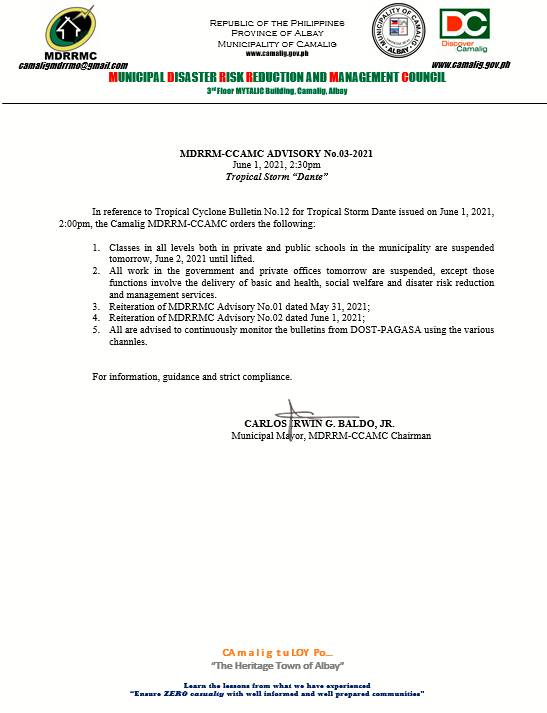 LGU-Camalig issues MDRRM-CCAMC Advisory No. 03-2021 in preparation for Tropical Storm "Dante"
In reference to Tropical Cyclone Bulletin No. 12 for Tropical Storm Dante issued on June 1, 2021, 2:00PM, the Camalig MDRRM-CCAMC orders the following:
1. Classes in all levels both in private and public schools in the municipality are suspended tomorrow, June 2, 2021 until lifted.
2. All work in the government and private offices tomorrow are suspended, except those functions involve the delivery of basic and health, social welfare and disater risk reduction and management services.
3. Reiteration of MDRRMC Advisory No. 01 dated May 31, 2021;
4. Reiteration of MDRRMC Advisory No. 02 dated June 1, 2021;
5. All are advised to continuously monitor the bulletins from DOST-PAGASA using the various channels.
For information, guidance and strict compliance.
CARLOS IRWIN G. BALDO, JR.
Municipal Mayor/ MDRRM-CCAMC Chairman