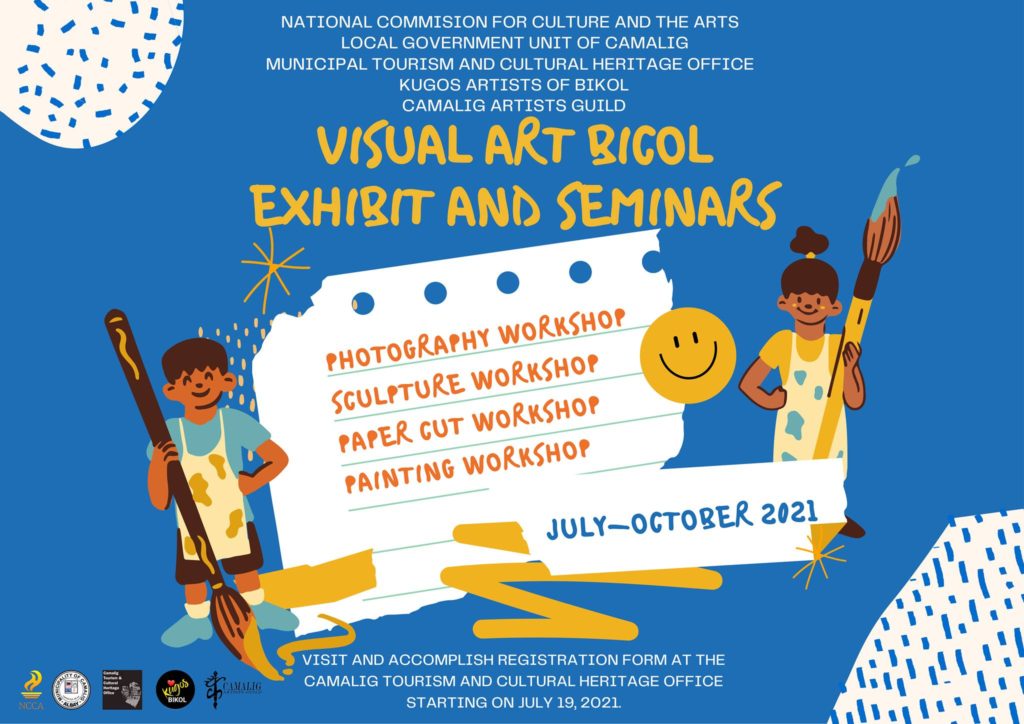 The Local Government Unit of Camalig is set to implement this July-October 2021 the lined activities of the VIA Bikol Exhibit and Seminar, a grant program for the arts development by the National Commision for Culture and Arts to the Camalig Tourism and Cultural Heritage Office in partnership with the Kugos Artists of Bikol and Camalig Artists Guild.
Participants Qualifications:
1. A resident of Camalig or a student/teacher of any school in Camalig;
2. 18 years old and above not more than 45 years old;
3. Subject for health screening prior to registration;
4. Willing to learn!
R E G I S T E R N O W!
Visit and accomplish registration form at the Camalig Tourism and Cultural Heritage Office starting on July 19, 2021. First Come, First Serve Basis! Look for Mr.
Bobby Nasayao
or Mr.
Darius Lorenz
for more information or you may contact us at
Camalig Tourism
.
NOTE: This arts development event has acquired a SPECIAL EVENT PERMIT from LGU-Camalig. COVID-19 PROTOCOLS on Event shall be strictly followed and implemented.
Article by: Municipal Tourism and Cultural Heritage Office