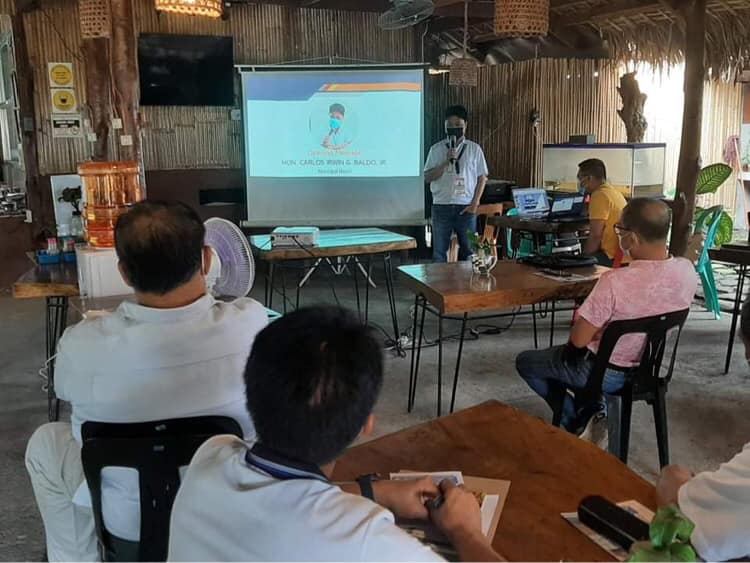 LGU-Camalig in partnership with the Department of the Interior & Local Government (DILG) led an orientation in preparation for the upcoming implementation of the Mandanas Ruling, Black Pepper Resto, Brgy. Salugan, Camalig, Albay.
The learning activity aims to provide information on the impacts of the Mandanas Ruling specifically Executive Order No. 138 which highlights the full devolution of certain functions of the Executive Branch to the local governments.
During the orientation, discussions mainly delved in the salient features of EO No. 138 and its effects on local governance, which cites the inclusion of additional resources for LGUs which LGU-Camalig deems as beneficial in the delivery of public service to significantly uplift the lives of the Camaligueños especially the marginalized sector.
One of the notable implications of said ruling indicates more resources for LGU service delivery such as health, social welfare, agriculture, education, disaster management, peace and order, and safety.
LGU-Camalig's Internal Revenue Allotment (IRA) comes from the national internal revenue taxes collected by the Bureau of Internal Revenue (BIR) – the implementation of the Mandanas Ruling in 2022 is expected to provide the LGU an increase of 37.89% in the total IRA shares.
Camalig Local Chief Executive, Hon. Carlos Irwin G. Baldo, Jr. likewise highlighted the importance of ensuring LGU-Camalig's readiness in the implementation of the Mandanas Ruling, reiterating that clear understanding of its implications will redound to maximized public service, an improved economy, and effective local governance.
LGU-Camalig eyes to foster smooth transition of said doctrine through the creation of a Devolution Transition Plan (DTP) – a roadmap to ensure systematic and coherent actions towards the full assumption of devolved functions and services, and a reference of the local government in carrying out organizational strengthening efforts.
Article by: Mr. Tim L. Florece, PIO