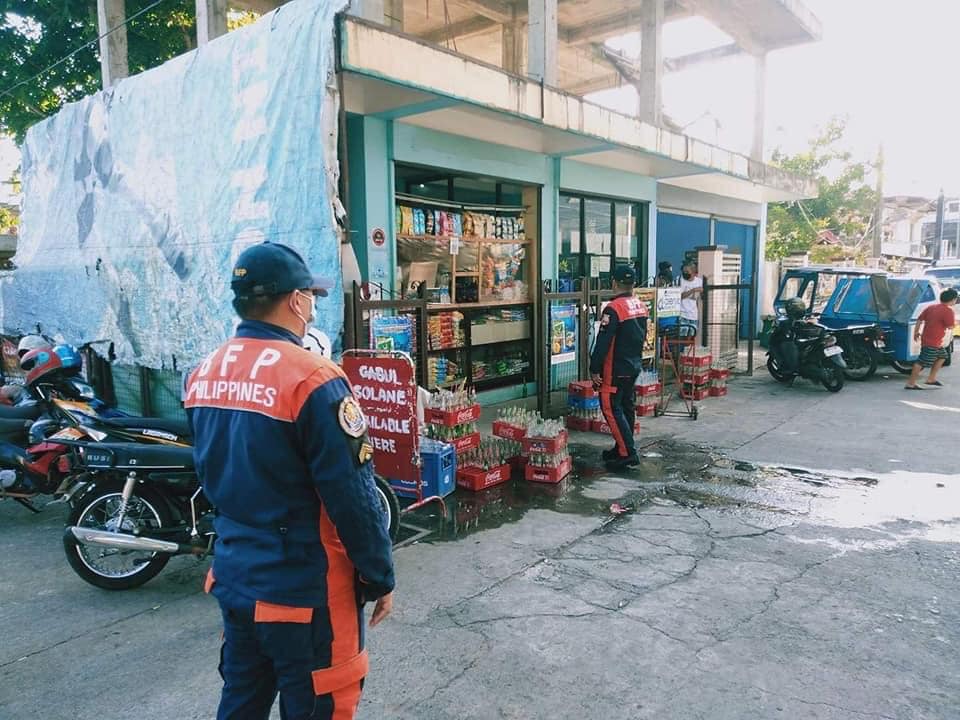 The Philippine National Police (PNP) and the Bureau of Fire Protection (BFP) remain active in the conduct of operations geared towards promoting peace and order, and public health and safety in Camalig, Albay.
PNP together with the Municipal Disaster Risk Reduction & Management Office (MDRRMO) regularly conduct patrolling/roving activities in the barangays to ensure compliance of residents with the guidelines under Executive Order No. 33, s. 2021 specifically curfew hours – some 14 individuals have so far been apprehended and were meted with citation tickets.
BFP also deployed teams at the commercial district to ensure the public's compliance with the minimum health standards set by the Department of Health (DOH) such as but not limited to, wearing of face masks/shields, proper hand hygiene, and observance of social/physical distancing pursuant to Municipal Ordinance No. 2021-15.
Considered as one of the frequented areas in the town, marketgoers and occupants were reminded to constantly practice said protocols especially at present time wherein the municipality bears the threat of local transmission.
Article by: Mr. Tim L. Florece, PIO