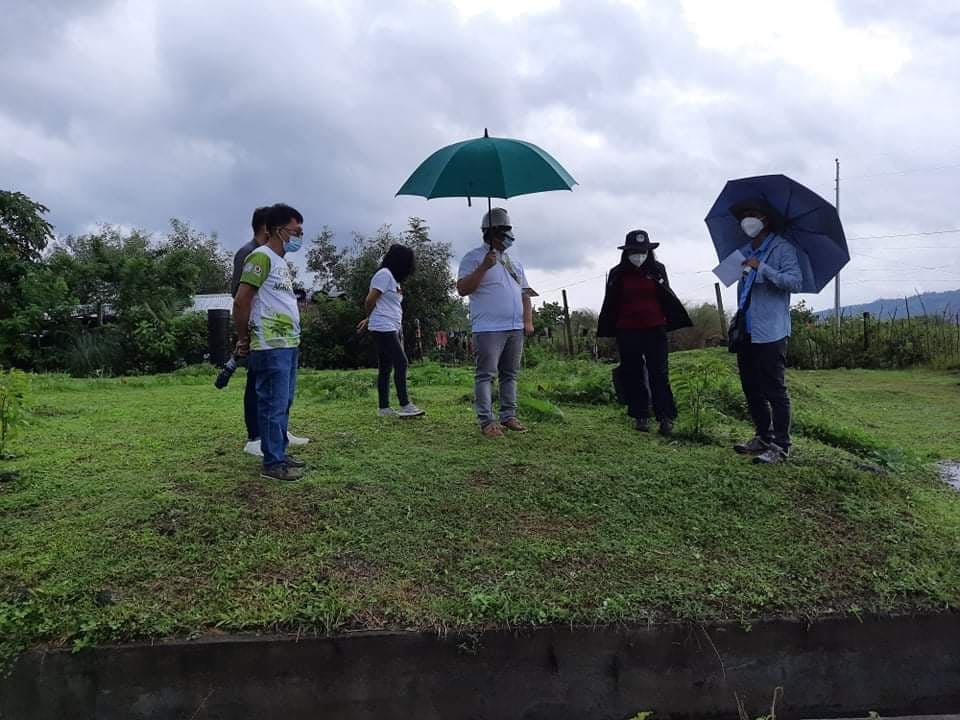 The Department of Environment & Natural Resources – Environmental Management Bureau (DENR-EMB) conducts validation and monitoring at the disposal facility located at Sitio Tinubran, Brgy. Sua, Camalig, Albay.
Facilitated by members of the Municipal Solid Waste Management Board (MSWMB) under the direct supervision of Camalig Local Chief Executive, Hon. Carlos Irwin G. Baldo, Jr., the validation was carried out in preparation for LGU-Camalig's entry to the Search for Outstanding Practices in the Closure and Rehabilitation of Dumpsites.
Said search was launched and referred to as a pioneering award program on innovation and excellence in barangay solid waste management.
Based on reports of the Municipal Engineering Office (MEO), LGU-Camalig has secured its requirements in the closure and rehabilitation of the final disposal facility including, installation of perimeter fences with concrete column and steel gate, leachate tanks and pipes, drainage system, gas vents, and signages.
The compliance forms part of LGU-Camalig's maximized implementation of its 10-year solid waste management plan relative to the local government's goal in fostering an eco-friendly municipality.
In the last quarter of 2020, LGU-Camalig placed 3rd in the Search for the Cleanest and Greenest Municipality/City in Albay – it ranked top 3 out of the eighteen (18) LGUs in the entire province of Albay through its best practices and successful implementation of Ecological Solid Waste Management (ESWM).
The local government was also included in the twelve (12) LGUs recognized as excelling in the conduct of segregated waste collection, and materials recovery operations and programs.
The results of the Search for Outstanding Practices in the Closure and Rehabilitation of Dumpsites are set to be release next week.
Article by: Mr. Tim L. Florece, PIO