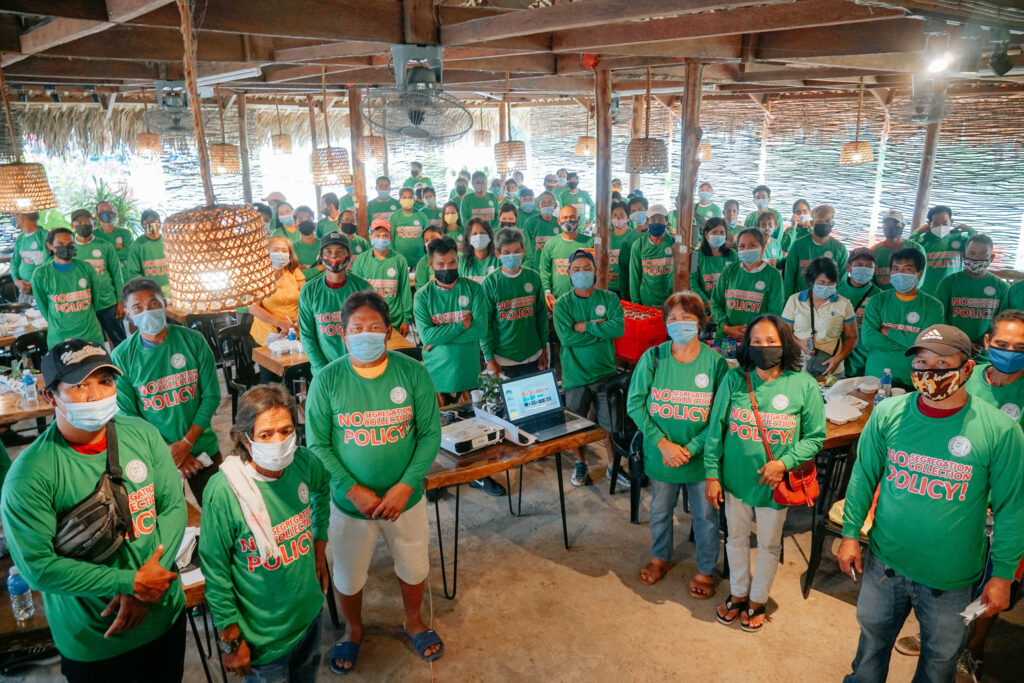 Members of the Municipal Solid Waste Management Board (MSWMB) convenes with the town's ninety-eight (98) Eco Aides, Black Pepper Resto, Brgy. Salugan, Camalig, Albay.
Said meeting aims to keep track of the municipality's campaign towards cleanliness through the active involvement of Eco Aides with the end goal of sustaining effective solid waste management and a more livable environment for all.
During the meeting, the Municipal Solid Waste Management (MSWM) Focal Person relayed updates on solid waste management collection and relative policies.
The MSWM Focal Person also highlighted proper Materials Recovery Facility (MRF) operations including MRF recording, submission of reports, and waste segregation practices – a total of eighty-six (86) Materials Recovery Facility (MRFs) have so far been installed in the entire town pursuant to Municipal Ordinance 2012-02.
In the closing parts of the meeting, the Eco Aides were given long sleeves, gloves, face masks, rice packs, and other essentials as recognition for their continuous efforts in maintaining cleanliness and to protect said individuals from heat, road dust, possible Coronavirus (COVID-19) transmission, and other health risks.
Article by: Mr. Tim L. Florece, PIO