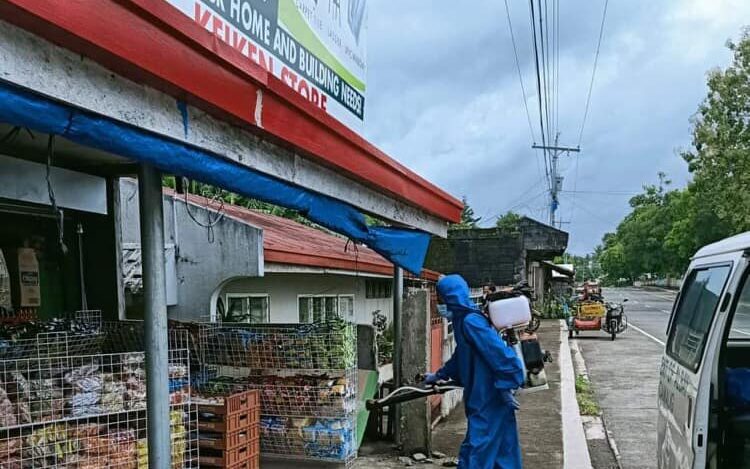 The Sanitation Team under the Municipal Health Office (MHO) conducts disinfection at satellite markets, streets, and thoroughfares in response to the local threat of Coronavirus (COVID-19) in Camalig, Albay.
Said areas underwent disinfection to prevent possible transmission of COVID-19 to the community.
The sanitation team also makes rounds at business establishments, public and private offices, quarantine/isolation facilities, and other identified high-traffic areas as part of LGU-Camalig's campaign in accelerating its pandemic recovery pace.
As of July 28, 2021, Camalig, Albay has a total of 198 confirmed COVID-19 cases including 174 recoveries, 14 deaths, and 10 currently active.
Article by: Mr. Tim L. Florece, PIO