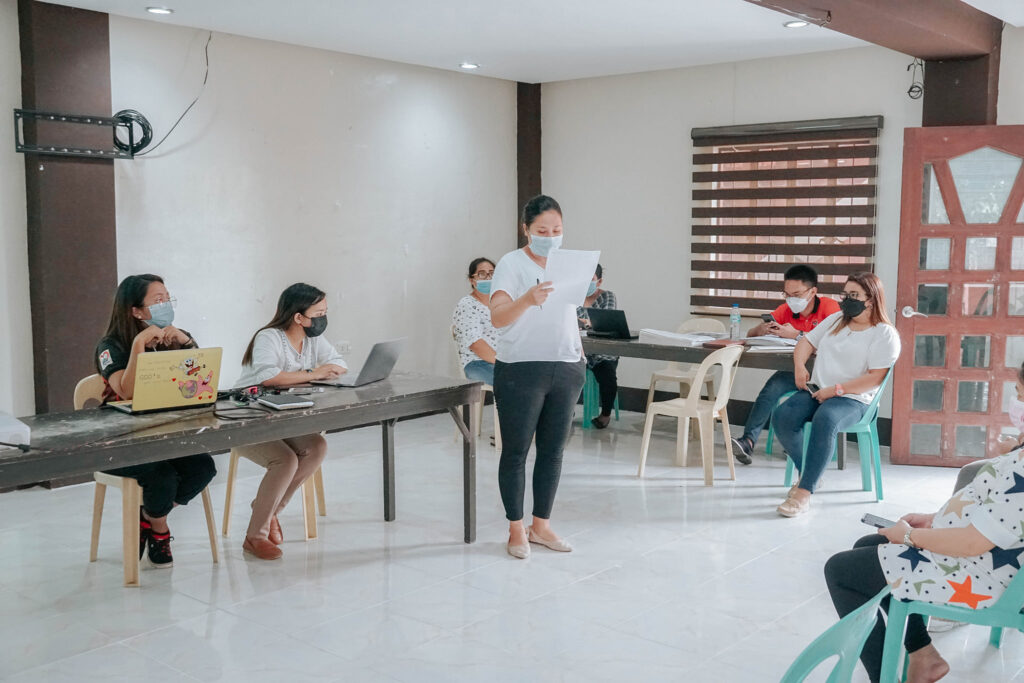 Personnel under the Department of Social Welfare & Development (DSWD) spearheaded the Municipal Convergence Committee meeting cum official turnover of documents for exiting households, MDRRMC Operations & Training Center, 2nd flr., Mytalic bldg., Camalig Municipal Hall, Brgy. 2, Poblacion, Camalig, Albay.
The meeting mainly focused on various updates relative to the continuous implementation of the community-centric strategies under DSWD.
The Municipal Action Team (MAT) relayed accomplishments for the period from May – July, 2021 including regular coordination with LGU-Camalig heads, functionaries, and other partner agencies, conduct of supplemental feeding, rollout trainings, and workshops, release of cash cards, and distribution of Family Development Sessions (FDS) modules.
Further complementing the team's accomplishments in the town, the MAT highlighted the successful conduct of "Pugay Tagumpay" – a graduation ceremony held last May 14 for "Code 26" exiting households which aims to celebrate milestones, and recognize and prepare 4Ps beneficiaries toward moving out from survival to self-sufficiency – a total of ninety-seven (97) beneficiaries have officially graduated.
Following the "Pugay Tagumpay" graduation, several beneficiaries have been provided with safe water and sanitation, livelihood, educational, and medical assistance, and skills training in line with Camalig Local Chief Executive, Hon. Carlos Irwin G. Baldo, Jr.'s mandates geared toward the promotion of sustainable interventions purposely to uplift the lives of his constituents especially the marginalized sector.
To date, Camalig, Albay has four thousand two hundred and sixty-nine (4,269) active 4Ps households which the local government and DSWD regard as priorities in the assignment of social welfare services.
The meeting ended with the turnover of documents of the 97 exiting households subject for future assessment and management.
Article by: Mr. Tim L. Florece, PIO