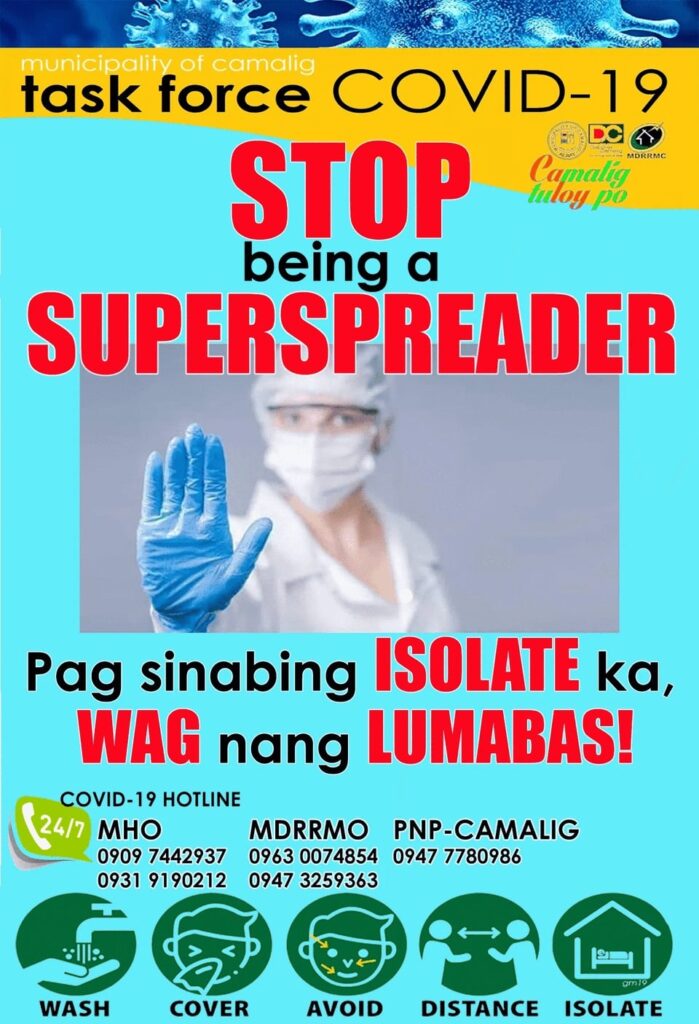 In response to the reemerging threat of local Coronavirus (COVID-19) transmission in Camalig, Albay, the local government encourages the general public specifically persons who may have come in contact with the town's recent confirmed cases to undergo and complete the mandatory 2-week isolation or until negative confirmatory swab results are officially released.
After receiving reports regarding close contacts that do not comply with quarantine/isolation protocols, LGU-Camalig opts to continuously implement stricter measures to mitigate and contain the possible spread of COVID-19 through monitoring, disinfection, provision of food support, and penalizing violators of existing COVID-related policies and ordinances.
The recent reemergence of cases has been noted as alarming, deeming it crucial and timely to regularly observe social/physical distancing, wear face masks/shields, and practice proper hand hygiene, more than ever.
As we continue to brave the ongoing pandemic, let us do our part by practicing self-discipline for the benefit of not just oneself but also for the people around you especially those close to heart.
Therefore, stop being a superspreader, pag sinabing ISOLATE ka, WAG NANG LUMABAS!
Article by: Mr. Tim L. Florece, PIO