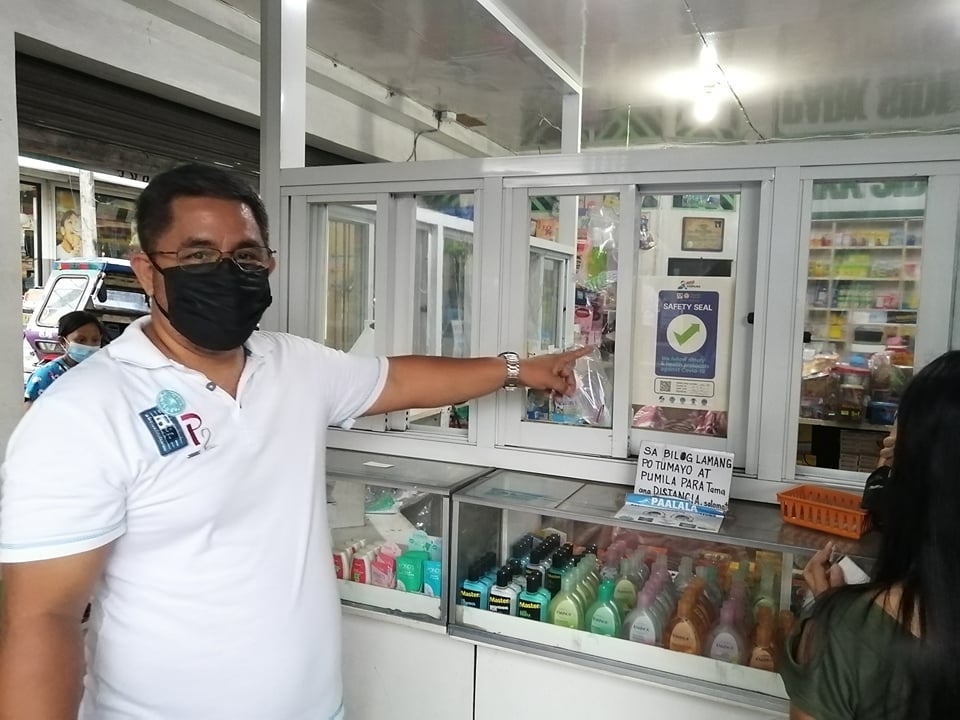 The Technical Working Group (TWG) for the COVID-19 Safety Seal Certification Program conducts inspection and validation of establishments located at the town's commercial district in line with the issuance of the Safety Seal.
Recently implemented by virtue of Executive Order No. 21, s. 2021, the Safety Seal is set to determine and increase compliance of establishments with the minimum health standards such as but not limited to, wearing of face masks and shields, proper hand hygiene, and observance of social/physical distancing.
The COVID-19 Safety Seals are being issued in printed forms for free and are expected to be displayed conspicuously at all entrance points of establishments, valid for at least six (6) months upon issuance.
To ensure effective implementation of said protocol, LGU-Camalig created the Inspection and Certification Teams for the COVID-19 Safety Seal Certification Program purposely to inspect, monitor, and determine the eligibility of private and public establishments to receive the Safety Seal Certification.
The teams are comprised of personnel under the Municipal Treasurer's Office (MTO), Department of the Interior & Local Government (DILG), Camalig Municipal Police Station (MPS), Camalig Fire Station (FS), Municipal Health Office (MHO), Municipal Disaster Risk Reduction & Management Office (MDRRMO), Municipal Engineering Office (MEO), and the Municipal Tourism & Cultural Heritage Office (MTCHO).
The general public is also encouraged to report non-compliant establishments/stores to the Inspection and Certification Teams as violations may result to temporary suspension of operations.
Article by: Mr. Tim L. Florece, PIO