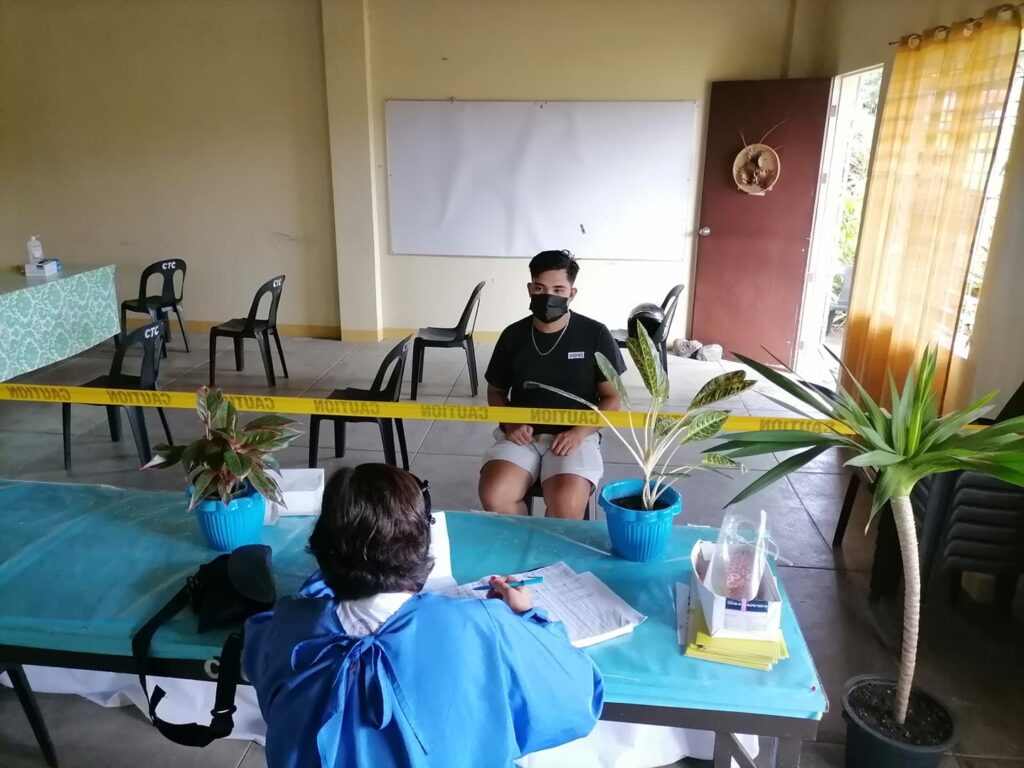 The Municipal Health Emergency Response Team (MHERT) continuously welcomes returnees at the Camalig Training Center (CTC), Brgy. Salugan, Camalig, Albay – the town's centralized screening/holding area.
Pursuant to Executive Order No. 15-2021, all persons returning to the municipality are mandatorily required to proceed immediately to CTC to undergo profiling, health assessment, and other protocols to contain possible spread of Coronavirus (COVID-19).
CTC screening/holding area started operating 24/7 since September 14, 2020 in anticipation of returnees arriving at night time.
The facility also serves as a swab testing center for Persons Under Investigation (PUMs) and close contacts of confirmed/active COVID-19 cases in the town.
A total of seven (7) asymptomatic returnees (arrived without symptoms) composed of 5 LSIs and 2 OFWs have so far been accommodated at CTC today.
As of September 23, 2021, Camalig, Albay has a total of 304 confirmed COVID-19 cases including 214 recoveries, 19 deaths, and 71 currently active.
Article by: Mr. Tim L. Florece, PIO