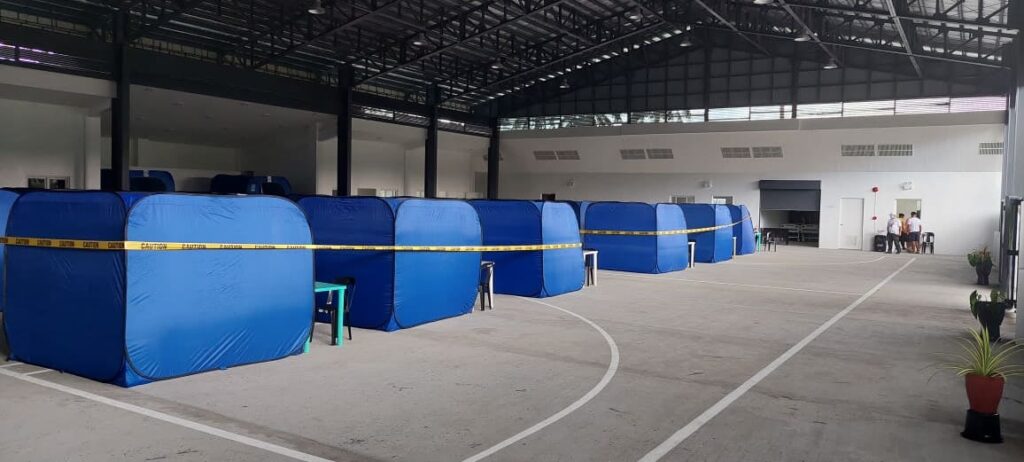 COVID-related operations have been running smoothly in Camalig Bungkaras Evacuation Center (CBEC) 7 days since the establishment was designated as one of the town's isolation/quarantine facilities.
The CBEC isolation/quarantine facility was launched mainly to address the alarming increase of COVID-19 cases in the municipality which has demanded additional spaces for quarantine/isolation.
Similar to the health treatment and relative activities at other isolation facilities in Camalig, patients currently housed in CBEC are monitored and given proper healthcare, security, and food on a daily basis.
Selected patients are also encouraged to join fitness exercises and undergo natural disinfection through early morning sunlight.
To date, CBEC has a total of 8 confirmed COVID-19 patients.
To ensure effective mitigation and containment, personnel under the Municipal Health Office (MHO) and Municipal Disaster Risk Reduction & Management Office (MDRRMO) are rendering 24/7 supervision and management at said area.
As of October 4, 2021, Camalig, Albay has a total of 370 confirmed COVID-19 cases including 277 recoveries, 21 deaths, and 72 currently active.
Article by: Mr. Tim L. Florece, PIO