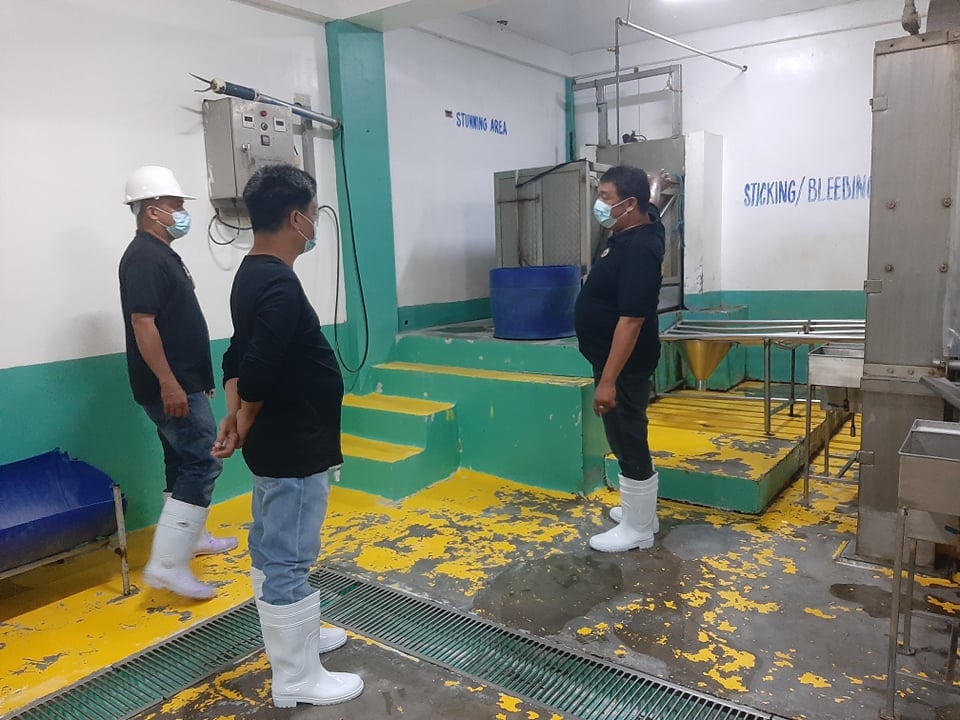 The Municipal Agriculture Office (MAO) in coordination with the City Veterinarian of Legazpi conducted rounds at the city slaughterhouse in line with LGU-Camalig's objective in promoting improved and safer livestock management.
LGU-Camalig aims to align the methods and processes of said slaughterhouse including the handling of equipment, provision of sufficient water supply, and proper waste disposal.
Said activity is also in compliance with Republic Act No. 9296 and Executive Order No. 137 which were devised to enhance meat inspection, meat transport, and management of slaughterhouses, and other relative means.
To maximize the recent endeavor, trainees under LGU-Camalig are set to undergo hands-on training on butchering at said slaughterhouse.
In March 2, 2020, LGU-Camalig created its "Quick Response Team for Animal Disease" – a municipal task force tasked to strictly monitor, inspect, distribute Information, Education, Communication (IEC) materials, and integrate other efforts to further ensure food safety and security.
The effort is likewise anchored with the mandates under the 12-point Executive Agenda which is the intensification of LGU-Camalig's competitive arm in revenue generation which will redound to better and more effective delivery of basic services for the Camaligueños.
Article by: Mr. Tim L. Florece, PIO