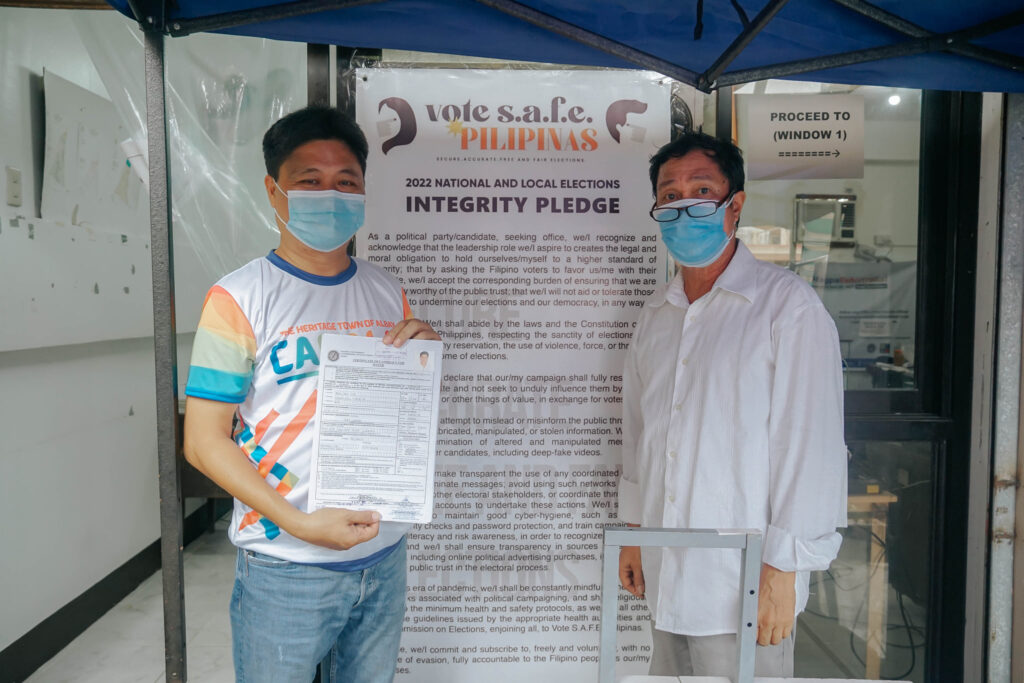 Earlier today, I officially filed my Certificate of Candidacy (COC) as I seek re-election for Mayor with the hope of continuing my plans and programs mainly geared to uplift the lives of the Camaligueños.
I am Carlos Irwin Go Baldo, Jr., who prefer to be called "Caloy", began my career in public service in 1992 when I was elected as one of the youngest municipal councilors in Camalig, Albay. Shortly thereafter, I was re-elected for two consecutive terms from 1995 to 2000 in the same position.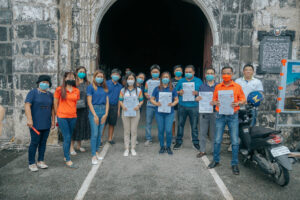 I handled important committees which served as my inspiration in serving the greater good of the people. During my incumbency, I gave priority to measures promoting sustainable development in all local government plans, programs, and projects in support to the national government's mandates.
In 2001, inspired by the people's confidence, I sought to run for Municipal Vice Mayor and with an overwhelming vote, I was elected and served from 2001 to 2004. I immediately pursued my major advocacies in the field of governance, administration, social services, economic development, and environmental management.
Faithful to my vow in rallying the Camaligueños toward lasting progress, I proposed changes in development administration. In 2007, I was elected as Mayor and re-elected in 2010, 2013, and 2019 respectively.
For more than 11 years as Mayor, I humbly say that I was able to transform this small town to a great town in the sense that I led and determined a local economy with good and climate-proof systems, promoted ease of doing business, improved health infrastructure facilities and healthcare coverage, and provided the Camaligueños with convenient access to commercial transactions, education, and welfare services.
Together we have also provided core shelter units and preparedness programs with the end goal of protecting the people from hazards and vulnerabilities through the strengthening of local disaster risk reduction and management council, and by maximizing the capacities of municipal and barangay officials, and even residents.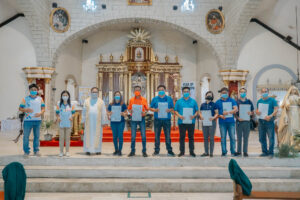 Our biggest accomplishment to date is the decrease in poverty incidence by almost 25% due to the intensive delivery of livelihood, entrepreneurial, and employment opportunities in partnership with various development institutions.
This administration likewise is a recipient of notable awards in education, environmental protection, the seal of good local governance, tourism and culture, revenue generation, anti-illegal drug-clearing operations, full liquidation reports, peace and order, transparency, civil registration, child-centricity, health promotion, and cooperative development.
These awards belong first to the municipality and the people of Camalig and second to the diligent local government department heads and functionaries, and the legislative support on the local development agenda of good governance and public accountability.
A big part of my responsibility as the Mayor of the town is to mobilize the outstanding leadership available with the complete support of my officials, employees, and development partners within all the various groups and communities throughout the entire municipality, to build a broad-based consensus on how I plan to build a "leveled-up" and a brighter future for my beloved Camalig.
Above all these, the bottomline is, "public service is about the people, not about us."
Article by: Mr. Tim L. Florece, PIO