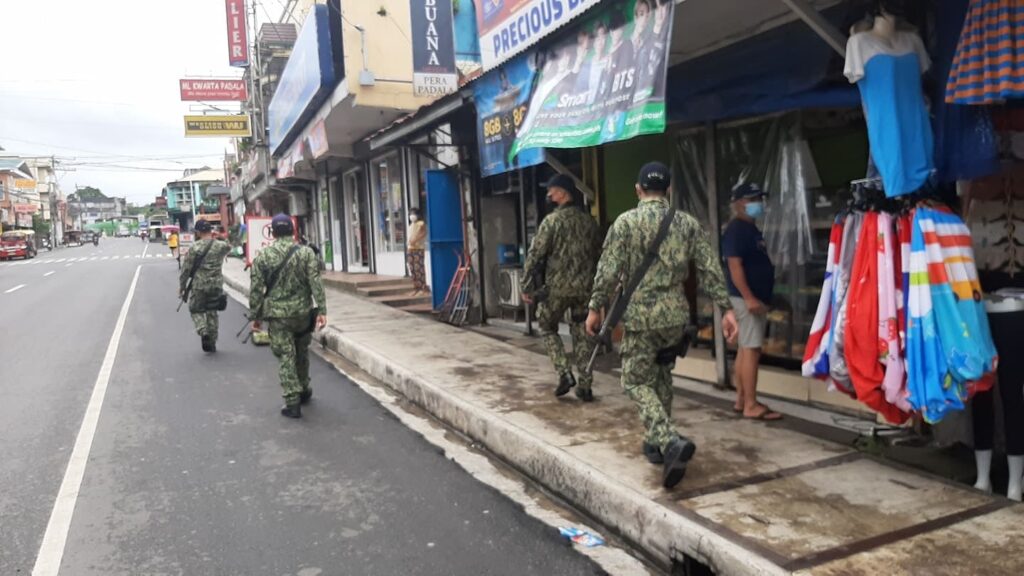 Camalig Municipal Police Station (MPS) has been doing their part in augmenting the pandemic response of LGU-Camalig through the apprehension of violators of Municipal Ordinance No. 2021-15 otherwise known as, "An Ordinance Requiring the Mandatory Wearing of Face Masks in Public Places".
A total of forty-one (41) violators have so far been apprehended and meted with citation tickets, corresponding to fines ranging from Php1,000.00 to Php2,500.00 or even imprisonment.
The strict implementation of the face mask ordinance forms part of LGU-Camalig's aggressive drive in curbing the alarming increase of Coronavirus (COVID-19) cases which has been noted under critical status as per the Provincial Health Office (PHO).
In April 27, 2021, in its 83rd regular session, the Sangguniang Bayan (SB) passed Municipal Ordinance No. 15, s. 2021 purposely to strengthen observance of the minimum public health standards set by the Department of Health (DOH).
Violators of said ordinance are to be fined Php1,000.00 for the first offense, Php1,500.00 for the second, and Php2,500.00 or 10 days imprisonment at the discretion of proper court, taking into consideration Republic Act No. 11362 for the 3rd and succeeding offenses.
Apart from the regular ordinance enforcement ops, Camalig MPS likewise monitors communities and other high-traffic areas to ensure the general public's compliance with other COVID-related protocols specifically the curfew hours and liquor ban as stated under Executive Order No. 39, s. 2021.
Article by: Mr. Tim L. Florece, PIO