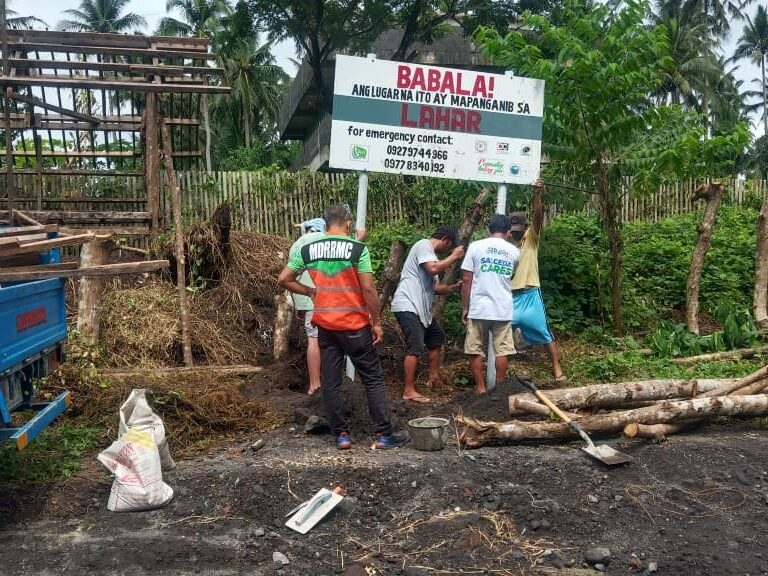 Warning signages are currently being installed on the lahar-prone areas in the town as part of the Municipal Disaster Risk Reduction & Management Office's (MDRRMO) drive in promoting disaster preparedness at the barangay level.
A total of 8 lahar signages are set to be installed on barangays, Anoling, Tumpa, Quirangay, Ilawod, Sua, and Salugan.
Said intervention is also in line with the continuous implementation of information, education, and communication (IEC) initiatives which center on saving people's lives and property with the end goal of sustaining Camalig's zero-casualty goal.
Article by: Mr. Tim L. Florece, PIO