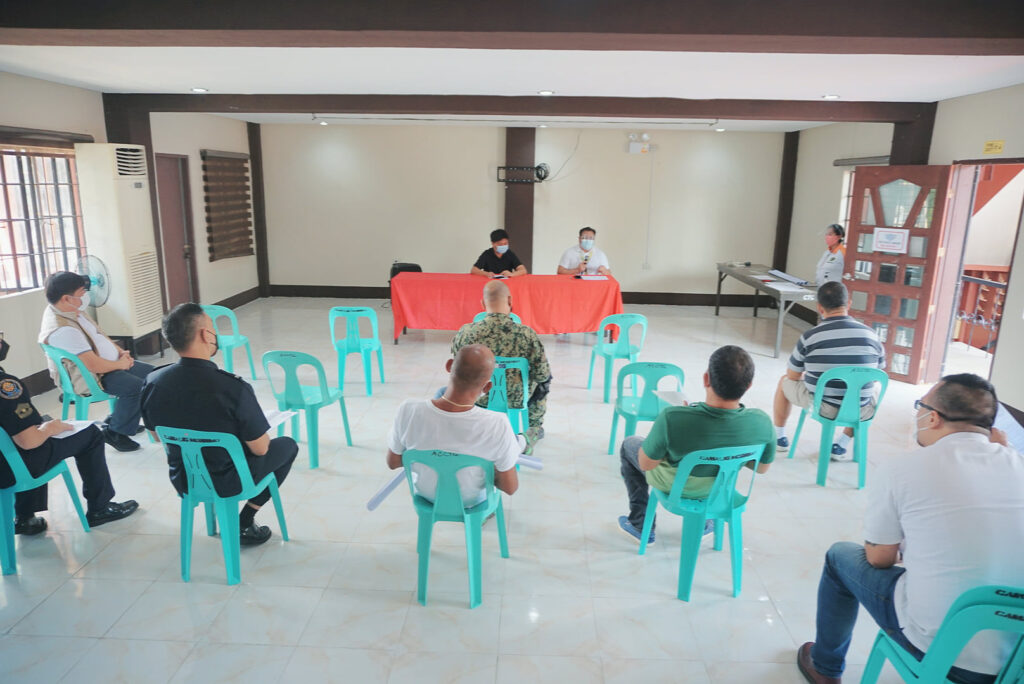 Cemeteries and columbariums in Camalig, Albay are scheduled to close on October 30 until November 3, 2021 in compliance with Executive Order No. 41, s. 2021.
Otherwise known as "An Order Directing the Closure of Cemeteries & Columbariums in the Municipality of Camalig, Albay", said EO took effect in October 11, 2021 purposely to limit public interaction within cemeteries wherein possible spread of Coronavirus (COVID-19) may be heightened.
To ensure effective implementation of said EO, LGU-Camalig officials and partner agencies relayed their respective intervention priorities and deployment plans.
Monitoring operations are set to be carried out jointly by the Philippine National Police (PNP), Bureau of Fire Protection (BFP), Municipal Disaster Risk Reduction & Management Office (MDRRMO), and the Municipal Tourism & Cultural Heritage Office (MTCHO) – Punong Barangays of Ilawod, Cotmon, 1, 2, and 3, Poblacion were also directed to mobilize barangay police as augmentation to the monitoring ops.
As part of LGU-Camalig's continuing pandemic response, Camalig Local Chief Executive, Hon. Carlos Irwin G. Baldo, Jr. further reiterated the conduct of intensive and stricter monitoring especially in the commercial district and other frequented areas to ensure the public's compliance with the minimum public health standards set by the Department of Health (DOH).
The general public is advised to visit cemeteries before October 30 and/or after November 3, 2021 – during the visiting dates, cemeteries will be allowed at a maximum of 30% venue capacity.
Article by: Mr. Tim L. Florece, PIO