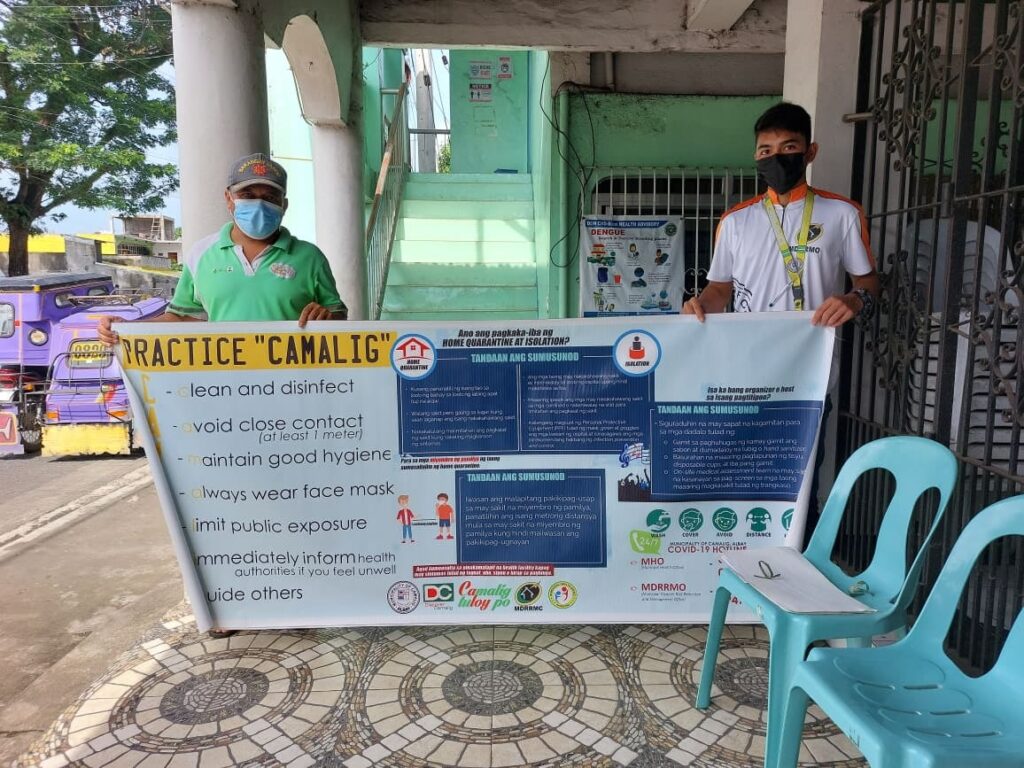 Tarpaulins highlighting Coronavirus (COVID-19) safety precautions are continuously being handed throughout the municipality as part of LGU-Camalig's drive in promoting public awareness amid the ongoing pandemic.
The tarpaulin cites directives of the local government specifically quarantine/isolation and other COVID-related know-hows, along with hotlines of the Municipal Health Emergency Reponse Team (MHERT) offices and functionaries.
One of the notable contents of the material is the reiteration of the practice "CAMALIG" initiative which spells out measures in preventing virus transmission including cleaning and disinfection, avoidance of close interaction, maintenance of proper hygiene, regular wearing of face masks, limiting of public exposure, immediate coordination with health authorities, and whole-of-community awareness.
Recipients are advised to place the tarpaulins on conspicuous and high-traffic areas to maximize public compliance.
As of October 26, 2021, the municipality of Camalig, Albay has a total of 462 confirmed COVID-19 cases including 392 recoveries, 25 deaths, and 45 currently active.
Article by: Mr. Tim L. Florece, PIO