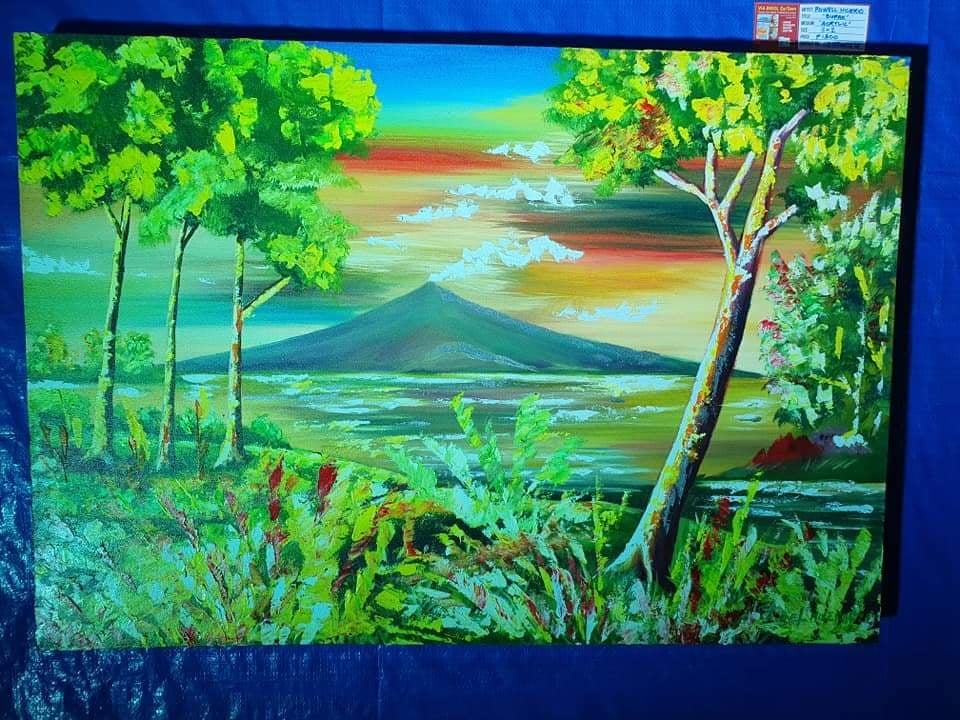 The Municipal Tourism & Cultural Heritage Office (MTCHO) in partnership with the Kugos Artists of Bikol and Camalig Artists Guild concluded the Visual Arts Bikol Exhibit & Seminars, Bungkaras Gymnasium, Brgy. 2, Poblacion, Camalig, Albay.
The event was launched purposely to instill a new appreciation of the role of artists in the region's society and history, empower said individuals in terms of native aesthetics, knowledge, and organization, develop the skills and talents of potential artists, and transfer knowledge to the new generation through learning and understanding various elements of art.
For the past 3 months, the exhibit featured various outputs in the field of painting, photography, papercutting, sculpturing, sketching, and mural painting – the entire event was participated by at least a hundred and fifty (150) homegrown artists.
Attained through the funding support from the National Commission for Culture and the Arts (NCCA), the event is also in line with the Artists' Covenant of Engagement (ACE) initiative which is an expression of commitment of Bikol artists to continuously work and assert their role in the socio-economic development of the region as well as the short, medium, and long-term plans for art and culture.
Article by: Mr. Tim L. Florece, PIO