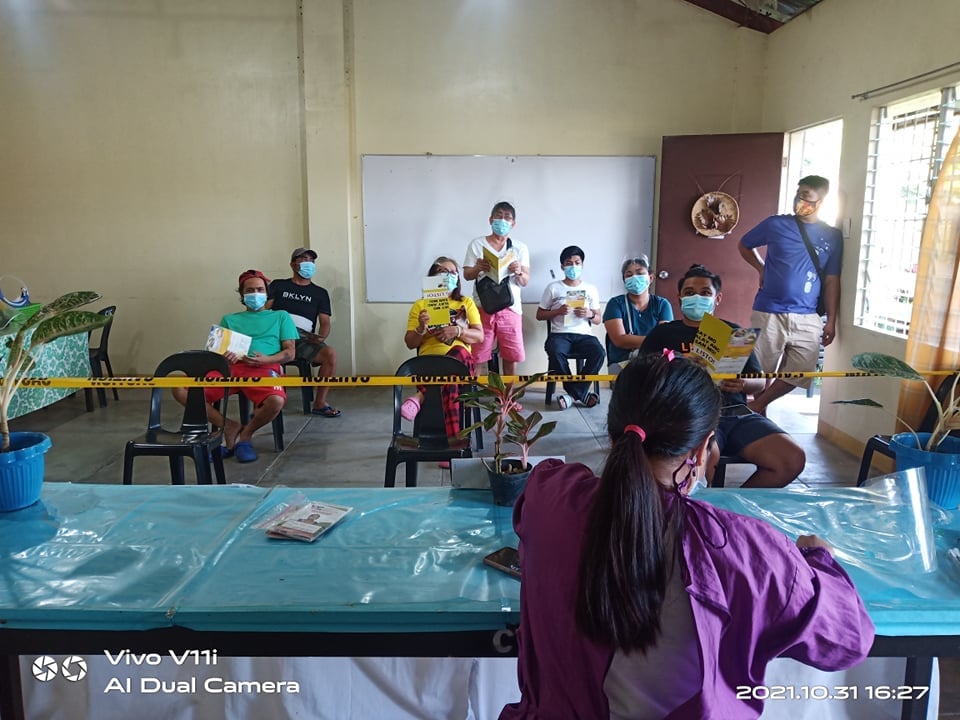 The Municipal Health Emergency Response Team (MHERT) continuously welcomes returnees at the Camalig Training Center (CTC), Brgy. Salugan, Camalig, Albay – the town's centralized screening/holding area.
Pursuant to Executive Order No. 15, s. 2021, all persons returning to the municipality are mandatorily required to proceed immediately to CTC to undergo profiling, health assessment, and other protocols to contain possible spread of Coronavirus (COVID-19).
CTC screening/holding area started operating 24/7 since September 14, 2020 in anticipation of returnees arriving at night time.
The facility also serves as a swab testing center for Persons Under Investigation (PUMs) and close contacts of confirmed/active COVID-19 cases in the town.
A total of 2 asymptomatic returnees (arrived without symptoms) composed of 2 LSIs have so far been accommodated at CTC today.
As of November 5, 2021, Camalig, Albay has a total of 499 confirmed COVID-19 cases including 431 recoveries, 29 deaths, and 39 currently active.
Article by: Mr. Tim L. Florece, PIO