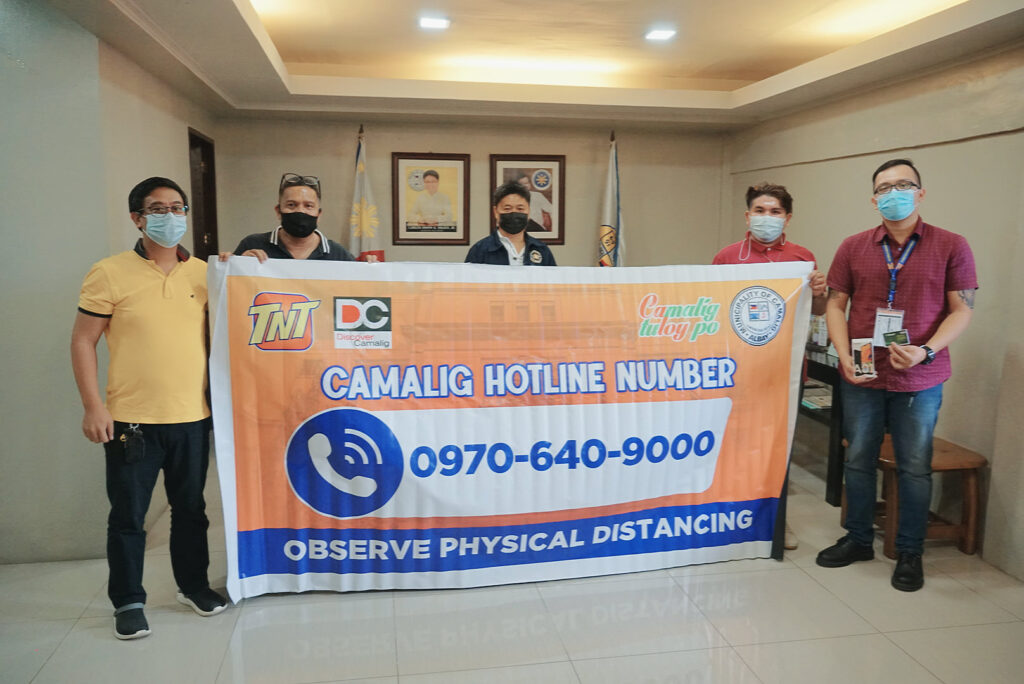 LGU-Camalig in partnership with Smart Communications, Inc. are set to launch "Project Hotline" to accommodate concerns of residents especially during disasters, emergencies, and other events which require immediate attention.
Aiming to foster a centralized spot for digital connectivity, community engagement, and responsive public service, "Project Hotline" features a centralized contact number in order for LGU-Camalig to better connect with its constituents and ensure that their various needs and pressing concerns will be addressed.
Tarpaulins detailing the official contact number of "Project Hotline" are soon to be placed on conspicuous and frequented areas in the town to maximize information dissemination.
Smart Communications, Inc. also eyes to give away sim cards to barangay officials, allowing said individuals to receive text messages regarding the local government's events, programs, and official disaster-related advisories including preparedness, response, and recovery activities similar to the National Disaster Risk Reduction & Management Council's (NDRRMC) SMS alerts.
Pursuant to Republic Act 11032 otherwise known as the "Ease of Doing Business and Efficient Government Service Delivery Act of 2018", the project seeks to strengthen the delivery of effective public service through safe and innovative community-centric interventions.
Article by: Mr. Tim L. Florece, PIO