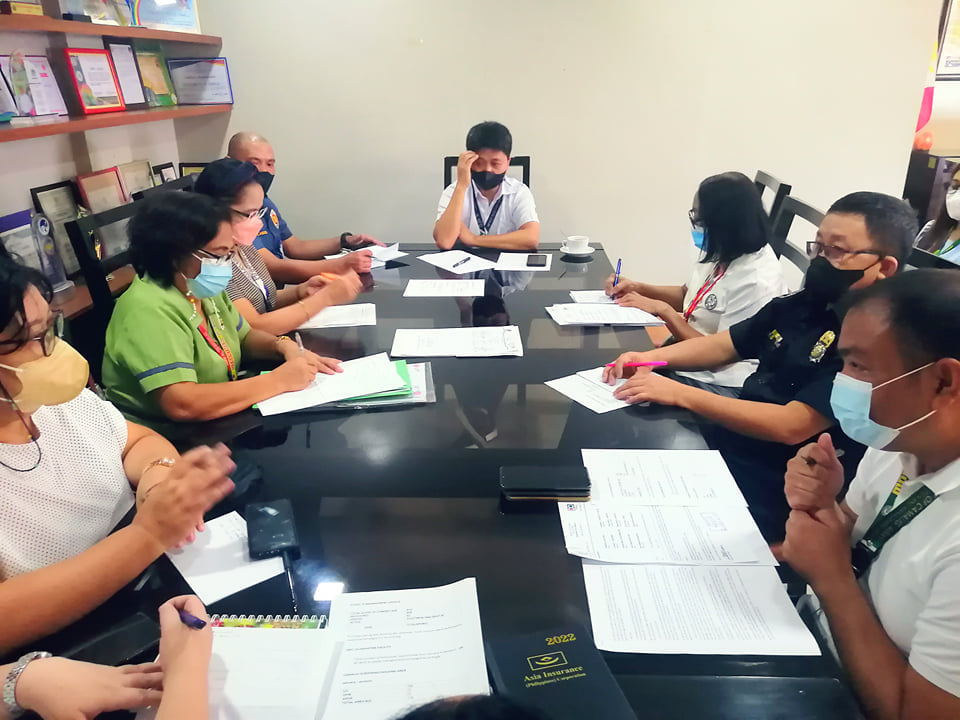 Members of the Municipal Health Emergency Response Team (MHERT) have convened today to formulate additional and timely Coronavirus (COVID-19) intervention priorities, Mayor's Office conference room, 3rd flr., Mytallic bldg., Brgy. 2, Poblacion.
With the gradual decrease of COVID-19 cases and increase of vaccine coverage in the entire municipality, LGU-Camalig eyes to implement lenient restrictions while still safeguarding the interests and safety of the general public including termination of the Camalig Training Center (CTC) holding area, resumption of expanded and limited face-to-face (f2f) classes, and selective approval of social gatherings and physical activities.
In compliance with Office Memorandum No. 13, dated March 11, 2022, Public Schools District Supervisors (PSDSs) of the North and South districts relayed guidelines issued by the Department of Education (DepEd) regarding the proper implementation of selective f2f classes.
PSDSs are set to assess the capacity of schools in accommodating learners through the School Safety Assessment Tool (SSAT) – a data of reference which will be used to determine the readiness of schools to participate in the pilot implementation of f2f learning.
Camalig Local Chief Executive, Hon. Carlos Irwin G. Baldo, Jr. likewise reiterated the crucial maximization of resources to finally put a stop to the f2f classes' nearly two-year halt, directing the MHERT to conduct visitation in schools and other nearby public areas purposely to ensure the LGU's end goal in reopening classes as safe as possible.
Concerned schools were advised to set up alcohol/hand sanitizing stations at the entry points and implement applicable COVID-19 prevention and control measures within the premises – the resumption of the expanded and limited f2f classes is subject for the approval of the Department of Education (DepEd).
Further, the vaccination team under the Municipal Health Office (MHO) highlighted the prevalence of herd immunity specifically in the pediatric (12-17 years old) population due to the intensive conduct of vaccine ops.
Selected members of the MHERT are scheduled to convene again to relay further outputs relative to the needs and expectations of the Camaligueño constituency.
As of March 14, 2022, Camalig, Albay has a total of 653 confirmed COVID-19 cases including 609 recoveries, 42 deaths, and 2 currently active.
Article by: Mr. Tim L. Florece, PIO