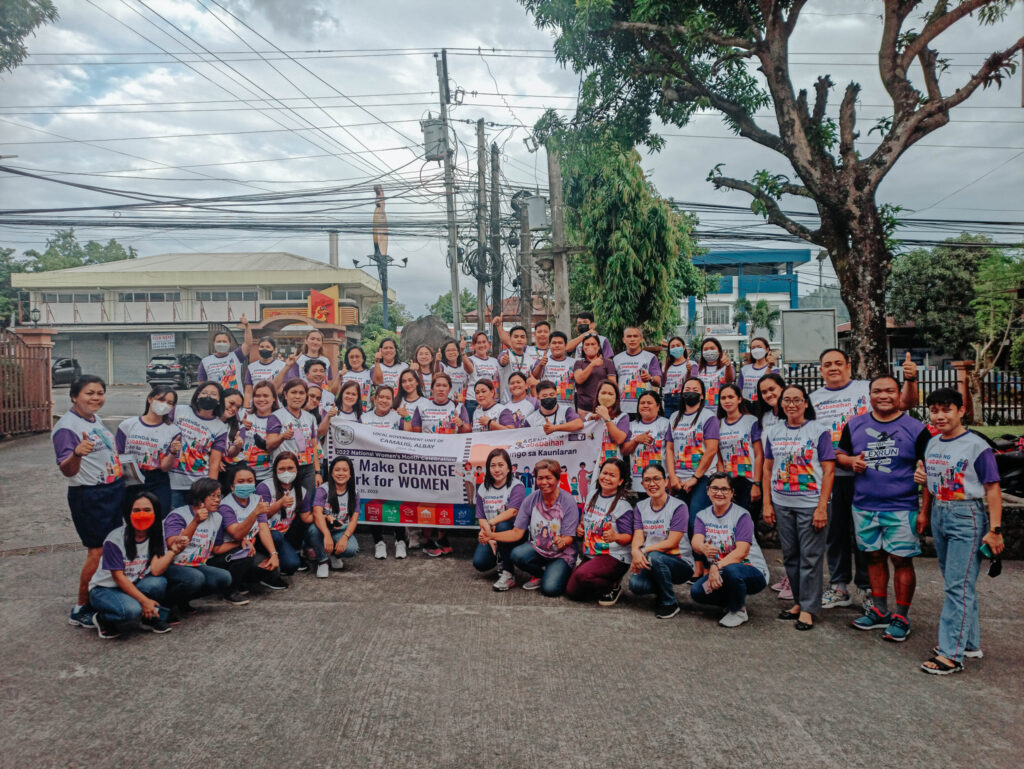 LGU-Camalig along with its partner agencies under the Philippine National Police (PNP), Bureau of Fire Protection (BFP), and the Bureau of Jail Management & Penology (BJMP) recognize the contributions of women to the society through wearing of purple-colored clothes in line with the celebration of the National Women's Month.
In a memorandum issued in March 4, 2022, all LGU-Camalig employees were directed to wear purple-colored clothes to signify support for women empowerment especially those involved in government and public service.
The recent memo also coincides with the employees' participation in productive activities including Zumba dances, gender-sensitive orientations, and other relative programs focused on promoting the crucial involvement of women in the socio-economic development of the community.
With the recurring theme, "We Make Change for Women", this year's celebration focuses on the essential roles that women play in furthering Camalig's progress and in ensuring the country's welfare especially in the time of the Coronavirus (COVID-19) pandemic.
All other similar activities are mandated by provisions under Proclamation No. 224 s. 1988 (Declaring the first week of March each year as Women's Week and March 8 as Women's Rights and International Peace Day), Proclamation No. 227 s. 1988 (Observance of the Month of March as Women's Role in History Month, and Republic Act (RA) 6949 s. 1990 (Declaring March 8 of every year as National Women's Day).
Article by: Mr. Tim L. Florece, PIO