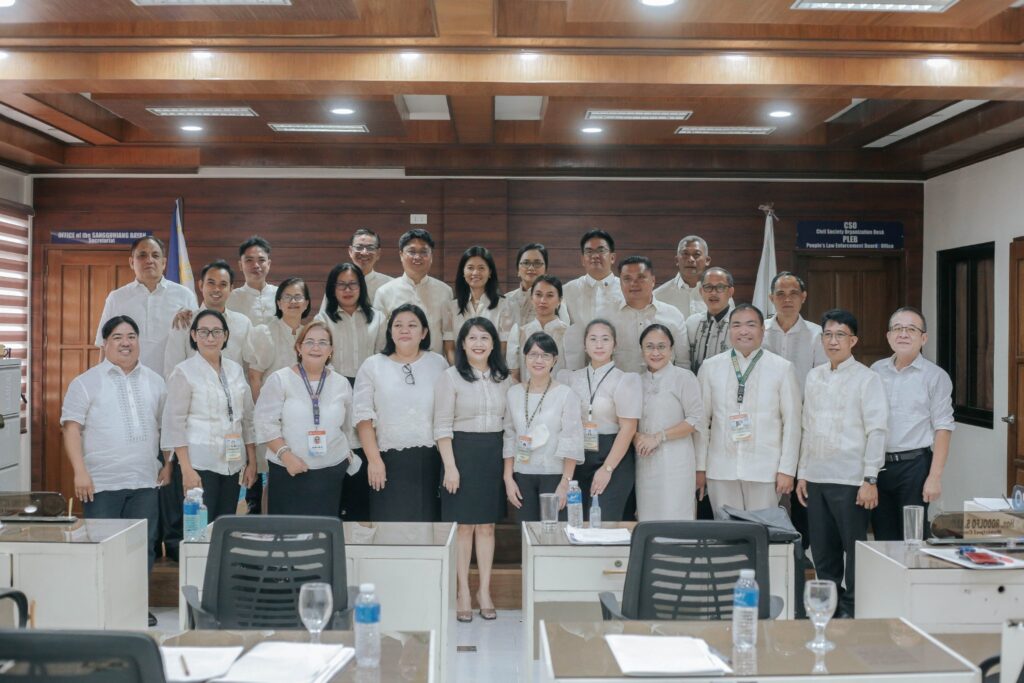 "We are a team anointed by the people, and only in unity and cooperation can we serve them better. Sa pag-unlad, lahat ay makikinabang. Mahirap o mayaman, walang iwanan, at walang-maiiwan."
This was the most notable statement of hope and inclusivity spoken by Camalig Local Chief Executive, Hon. Carlos "Caloy" G. Baldo, Jr. during the Inaugural Session of the 14th Sangguniang Bayan (SB) today, SB Session Hall, Brgy. 2, Poblacion.
In the suspension of SB proceedings, the Mayor reiterated his 12-point Executive Agenda which were initially presented three (3) years back during the inaugural session of the previous Sanggunian, highlighting the critical value of cooperation and the urgent need of leveling-up LGU-Camalig's initiatives in delivering responsive, accountable, and transparent public service for all.
The 12-point "leveled-up" agenda include comprehensive tourism promotion, quality and innovative education, agricultural modernization, strengthened local cooperatives and enterprises, intensified local revenue generation, localized infrastructure program, expanded health and sanitation, urgent delivery of social services, maximization of peace and order, security, and safety, disaster resilience, human resource and development, and executive-legislative complementation.
Mayor Caloy further expressed gratitude for the cooperation of his partners in the legislative office, "Notwithstanding the many challenges that we have had particularly the Coronavirus (COVID-19) pandemic, I am happy to say that we accomplished much. Now that we are already transitioning to the New Normal, I really do hope that you will continue giving your full support and cooperation".
Members of the SB likewise vowed support to the prevailing administration while relaying intervention priorities under their respective standing committees.
Throughout the pandemic, LGU-Camalig has been exhausting all its efforts to better the lives of the Camaligueños through the implementation of community-centric programs – the seamless public service was a result of the continuous coordination between the executive and legislative bodies.
The 14th SB is composed of Presiding Officer, Hon. Vice Mayor, Ding Baldo, Municipal Councilors Hon. Ching Gamboa, Hon. Kap Shei Dino, Hon. Millard Moyo, Hon. Rudy Llosala, Hon. Begs Go, Hon. Ibet Vibar, Hon. Ian Buena, and Hon. Noel Muñoz, and SK Vice-President, Hon. Reina Ortonio.
Article by: Mr. Tim L. Florece, PIO