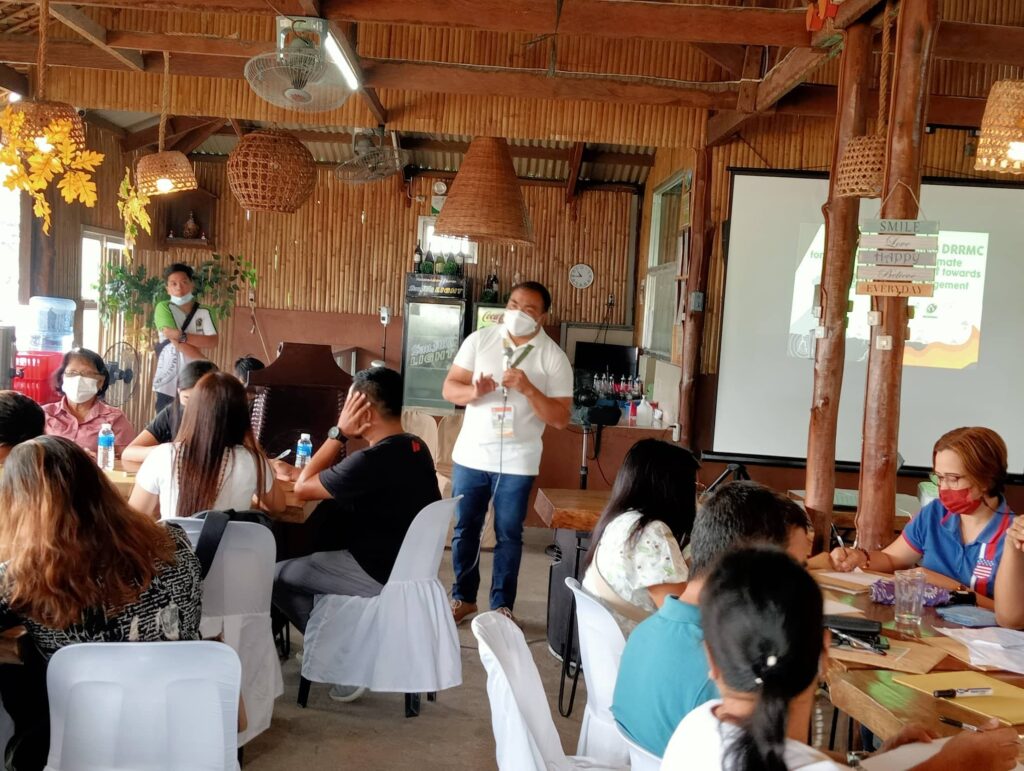 In its commitment in fostering an inclusive approach in saving lives, the Municipal Disaster Risk Reduction & Management Office (MDRRMO) spearheaded an orientation regarding sustainable school disaster/climate management.
With the attendance of various school heads and staff, the 2-day activity aims to strengthen organization and coordination efforts regarding disaster risk reduction (DRR) and pandemic management at the school level.
The activity also seeks to muster the involvement of schools in the preparedness, response, and recovery phases, and ensure that the participants understand their respective roles toward attaining Camalig's zero-casualty goal.
Pursuant to Republic Act No. 10121 otherwise known as the "Philippine Disaster Risk Reduction & Management Act of 2010", day 2 of the training focused on fast-tracking school related DRR compliances, revisiting school Coronavirus (COVID-19) contingency plans, protocols, policies, and case management, and school-based disaster preparedness and response measures, and institutionalization of life-saving initiatives.
The training further highlighted the crucial role of teachers in the regular communication and disaster management awareness, reiterating the importance of timely, decisive, and all-hazards and all-sector approach in public service.
The training likewise forms part of LGU-Camalig's continuous drive in capacitating the school heads and staff in the implementation of constituent-centric public service with the end goal of building and sustaining resilient communities.
Article by: Mr. Tim L. Florece, PIO