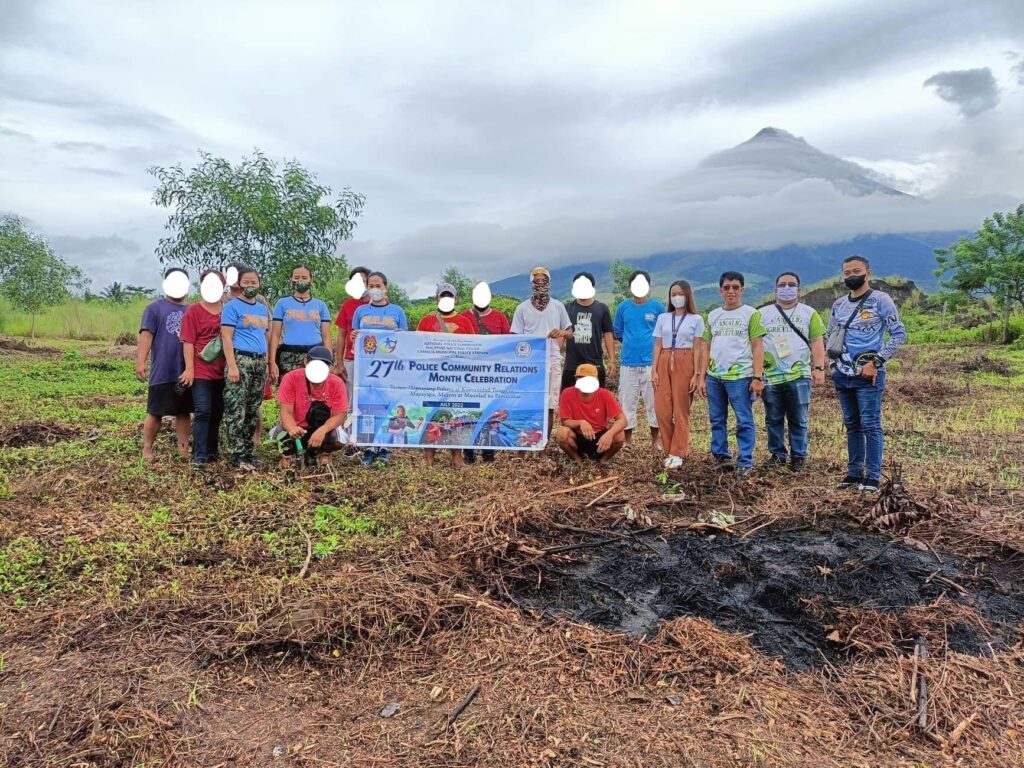 Persons Who Used Drugs (PWUDs) engage in a tree-planting activity at the Municipal Central Materials Recovery Facility (MRF) at Brgy. Sua, Camalig, Albay.
The activity seeks to instill to the community the importance of trees in obtaining communal, economic, and ecological benefits especially in the protection and preservation of the environment.
Facilitated jointly by the Municipal Agriculture Office (MAO), Municipal Social Welfare & Development Office (MSWDO), Municipal Environment & Natural Resources Office (MENRO), and Camalig Municipal Police Station (MPS), said activity forms also part of the community service initiatives for PWUDs which were launched to rehabilitate and reintegrate PWUDs to society.
The conduct of the tree-planting activity is likewise in consonance with one of the mandates under the 12-point Executive Agenda specifically the promotion of a safe and drug-free Camalig through the implementation of community-centric interventions.
To date, the municipality has a total of forty-seven (47) drug-cleared and three (3) unaffected barangays.
Article by: Mr. Tim L. Florece, PIO