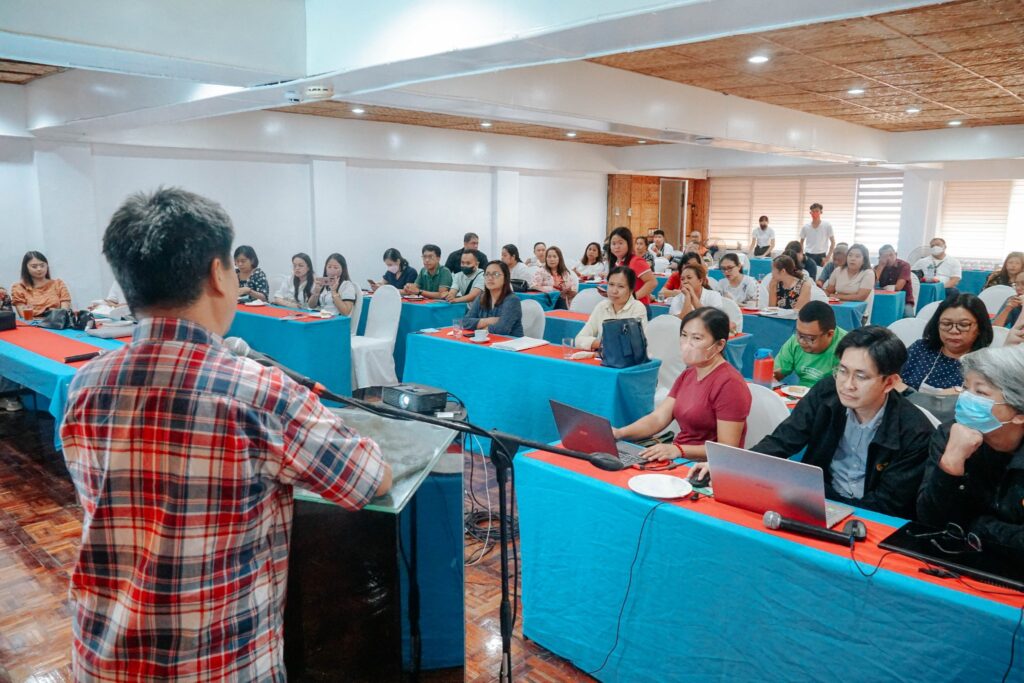 "Kaya po kamo didi ta ubos kita parte san efforts san LGU-Camalig para mapa-maray ang bway san mga habitantes ta. Indi ta po yadi kayang solo, kaypwan ta magtarabang para sa banwang Camalig"
This was the most notable statement of unity and hope spoken by Camalig Local Chief Executive, Hon. Carlos "Caloy" G. Baldo, Jr. during the recently concluded workshop on the Executive Legislative Agenda (ELA), Matabungkay Beach Hotel, Lian, Batangas.
Attended by Municipal Officials, Department Heads and functionaries, and personnel under partner agencies, the 4-day workshop seeks to set the framework in achieving LGU-Camalig's developmental thrusts, identify objectives, and strategize plans, programs, and activities (PPAs) for the next three (3) years with the end goal of ensuring maximized public service for the Camaligueños through the implementation of comprehensive and sustainable initiatives.
A team of Environmental Planners and Engineers further highlighted the importance of aligning the programs of LGU-Camalig with the current development trends so as to promote seamless economical, environmental, social, cultural, and institutional growth in the town relative to Mayor Caloy's 12-point "leveled-up" executive agenda.
The 12-point "leveled-up" agenda include comprehensive tourism promotion, quality and innovative education, agricultural modernization, strengthened local cooperatives and enterprises, intensified local revenue generation, localized infrastructure program, expanded health and sanitation, urgent delivery of social services, maximization of peace and order, security, and safety, disaster resilience, human resource and development, and executive-legislative complementation.
Throughout the pandemic, LGU-Camalig has been exhausting all its efforts to better the lives of the Camaligueños – the relentless public service was a result of the continuous coordination between the executive and legislative bodies.
Given the political/developmental alliance and geographic location of the two (2) municipalities, the ELA workshop was also participated by LGU-Daraga led by Daraga Local Chief Executive, Hon. Carlwyn "Awin" G. Baldo – both LGUs' most promising endeavor forms part of their intent in strengthening infrastructure projects such as but not limited to opening of new road networks, installation of flood control systems, and establishment of multi-purpose buildings.
The ELA workshop was likewise graced by Albay 2nd District Representative, Congressman, Hon. Joey Sarte Salceda who vowed continuous support to the ELAs of LGU-Camalig and LGU-Daraga.
Article by: Mr. Tim L. Florece, PIO