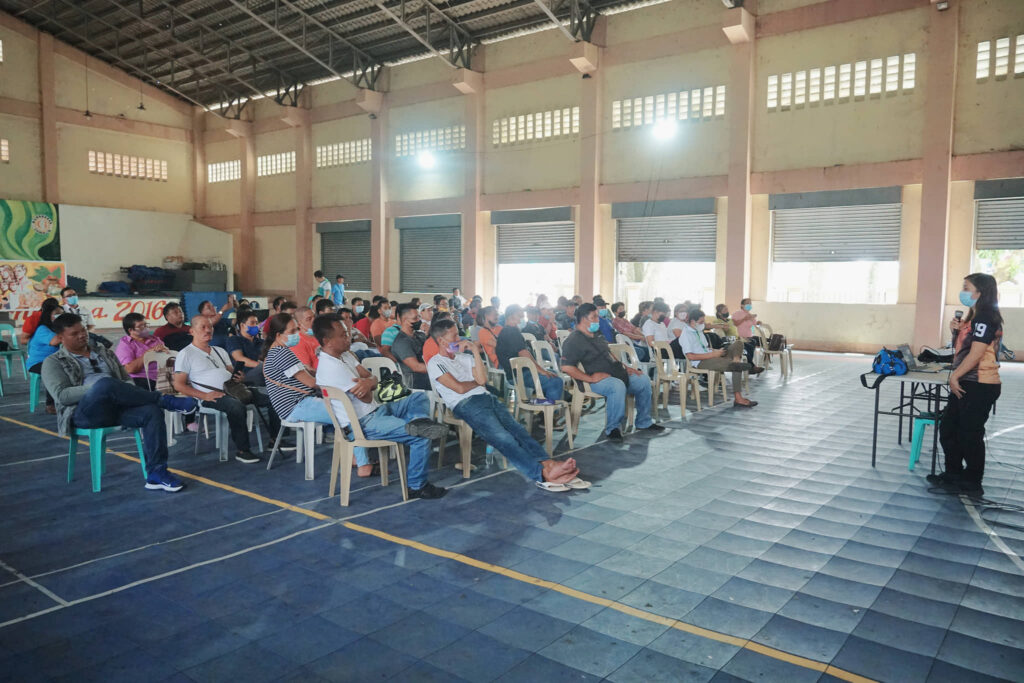 The Philippine Drug Enforcement Agency (PDEA) Regional Office V in partnership with LGU-Camalig led an anti-drug advocacy campaign and information drive to Camalig's recently drug-cleared barangays, Bungkaras Gymnasium, Brgy. 2, Poblacion.
PDEA has increased its efforts to lead the efficient implementation of the national drug control strategy to carry out programs that include drug law enforcement, control, and prevention campaigns.
Participated by Punong Barangays (PBs), Sangguniang Kabataan (SK) Chairmen, and Chairmen of the Barangay Anti Drug Abuse Councils (BADACs), the activity aims to sustain the "drug cleared" status of barangays through the provision of adequate information regarding the ill effects of illegal drug use and illegal drug transactions in the community and in the entire country.
The attendees were also encouraged to extend the info drive to households and stakeholders in their respective areas of responsibility to maximize the campaign.
To date, the municipality has a total of forty-seven (47) drug-cleared and three (3) unaffected barangays.
In December 2021, LGU-Camalig was hailed as the best performing Municipal Anti Drug Abuse Council (MADAC) by PDEA, ranking first out of thirteen (13) shortlisted LGUs in the entire province of Albay.
Article by: Mr. Tim L. Florece, PIO