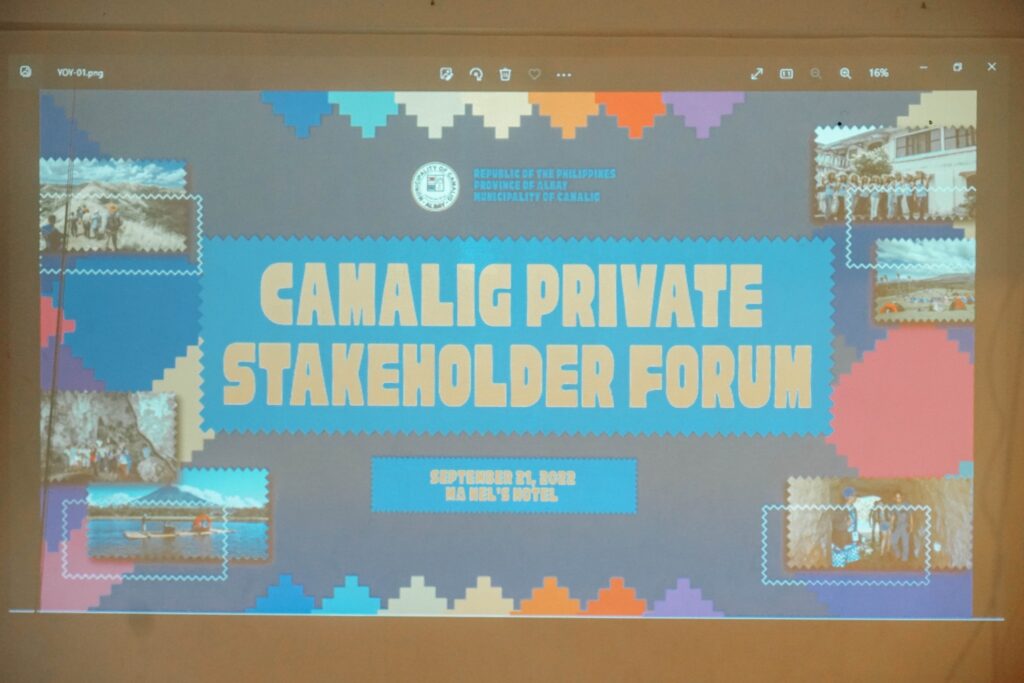 Several tourism projects are set to be launched in Camalig, Albay, following the recently concluded Camalig Tourism Stakeholders Forum, Ma Nel's Hotel, Brgy. Ilawod.
Among other discussions, the forum mainly delved on the plans and programs of LGU-Camalig in partnership with the Department of Tourism (DOT) headed by Regional Director, Herbie B. Aguas and the Provincial Tourism Office, Dorothy F. Colle.
The heads relayed upcoming projects which center on the development of tourism infrastructure, promotional strategies, conduct of skills capability trainings, and DOT accreditation of tourism-related establishments.
LGU-Camalig further plans to accelerate its tourism circuits through the active involvement of stakeholders including travel agencies, meetings, incentives, conferences, and exhibitions (MICE) facilities, tour operations, dining, accommodation, and transportation with the observance of health protocols against Coronavirus (COVID-19).
LGU-Camalig also eyes to assess and build transportation routes to and fro the Bicol International Airport (BIA) to promote tourist spot accessibility and most importantly tourist safety.
Dubbed as the "Heritage Town of Albay", Camalig to date has a total of six (6) tourist/attraction areas comprised of the Hoyop-Hoyopan Cave at Cotmon, Quituinan Hills at Tinago, Sumlang Lake at Brgy. Sumlang, Solong Eco-Park at Solong, Quituinday Green Hills at Quituinday, and El Miro De Shei Integrated Farm at Salugan, along with St. John the Baptist Parish and colonial houses at the Poblacion areas.
Article by: Mr. Tim L. Florece, PIO