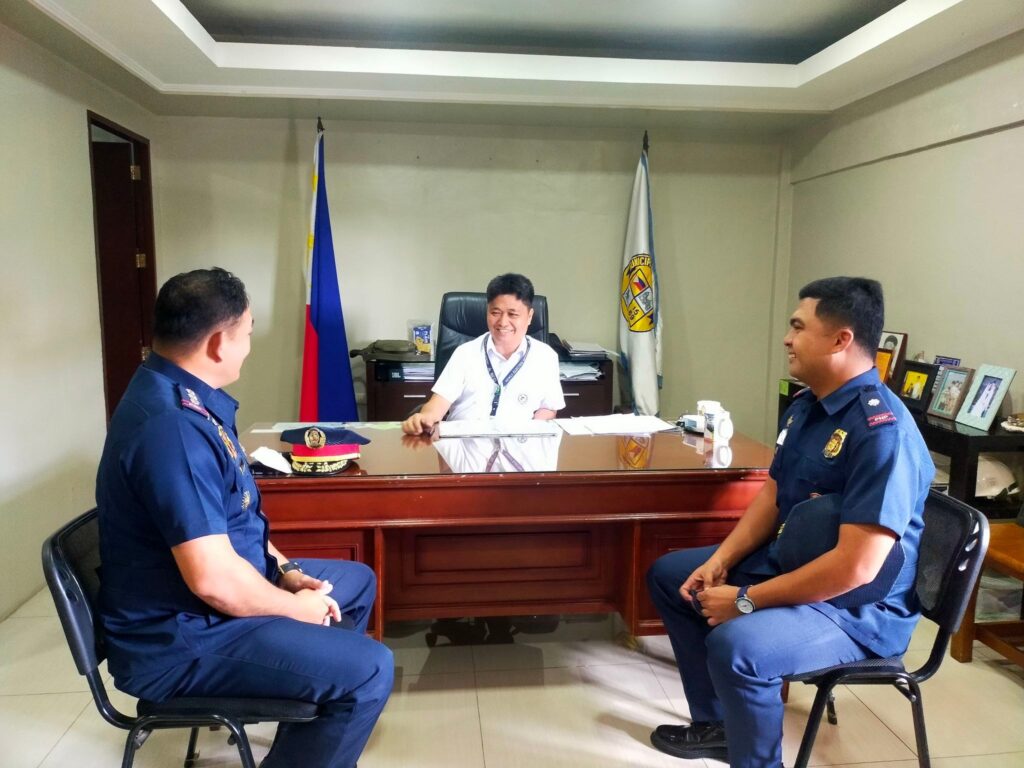 PCOL Fernando L. Cunanan, Jr., Officer-In-Charge of Albay Provincial Police Office (PPO) paid a courtesy call today at the Mayor's Office, 3rd flr., Mytallic bldg., Camalig Municipal Hall, Brgy. 2, Poblacion, Camalig, Albay.
Pre-pandemic, during, and moving toward the post-pandemic "New Normal", the Philippine National Police (PNP) remains active in strengthening LGU-Camalig's developmental thrusts toward promoting peace and order, and public safety.
Camalig Local Chief Executive, Hon. Carlos Irwin G. Baldo, Jr. likewise vowed continuous partnership with said unit, further expressing continuous support to the PNP's plans and programs devised to protect the lives of the general public.
PCOL Cunanan was accompanied by Camalig Municipal Police Station (MPS) OIC, PMAJ Al Aarron A. Llagas during the visit.
Article by: Mr. Tim L. Florece, PIO