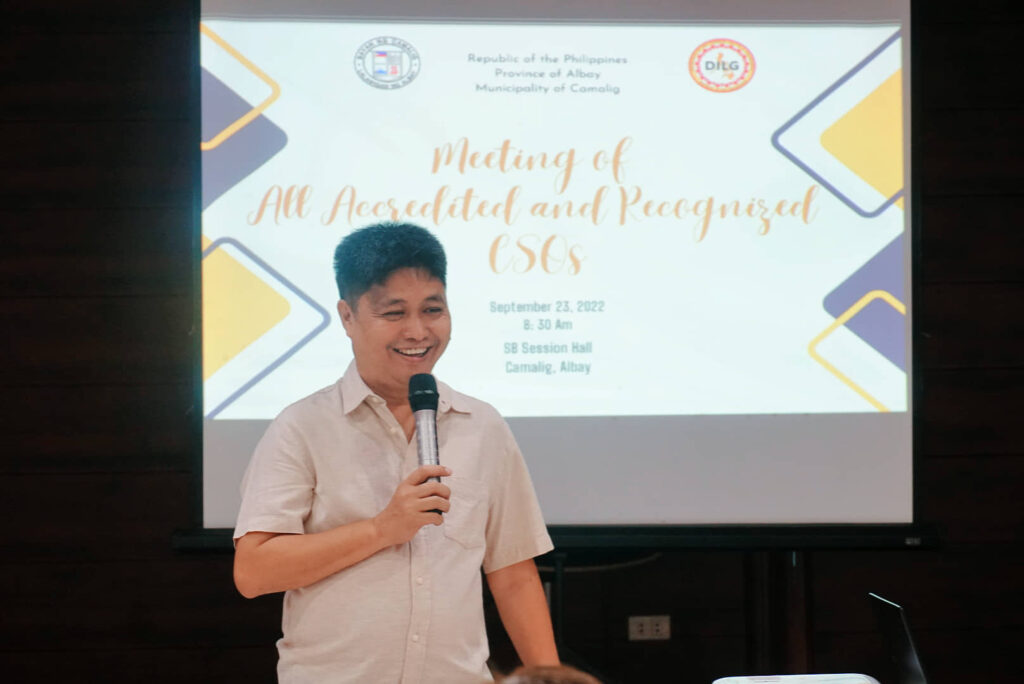 LGU-Camalig holds meeting of all accredited and recognized Civil Society Organizations (CSOs), Sangguniang Bayan (SB) Session Hall, Brgy. 2, Poblacion, Camalig, Albay.
The activity aims to strengthen partnerships between LGU-Camalig and various CSOs through close coordination regarding projects focused on bettering the lives of the general public.
Moving toward a mutual goal in public service, Camalig Local Chief Executive, Hon. Carlos "Caloy" Irwin G. Baldo, Jr. expressed continuous support to the endeavors of the CSOs, highlighting LGU-Camalig's cooperation in every intervention.
The meeting further commenced with the selection of representatives to the Local Development Council (LDC), Local Health Board (LHB), and Local School Board (LScB) as mandated by the Department of the Interior & Local Government (DILG).
Article by: Mr. Tim L. Florece, PIO