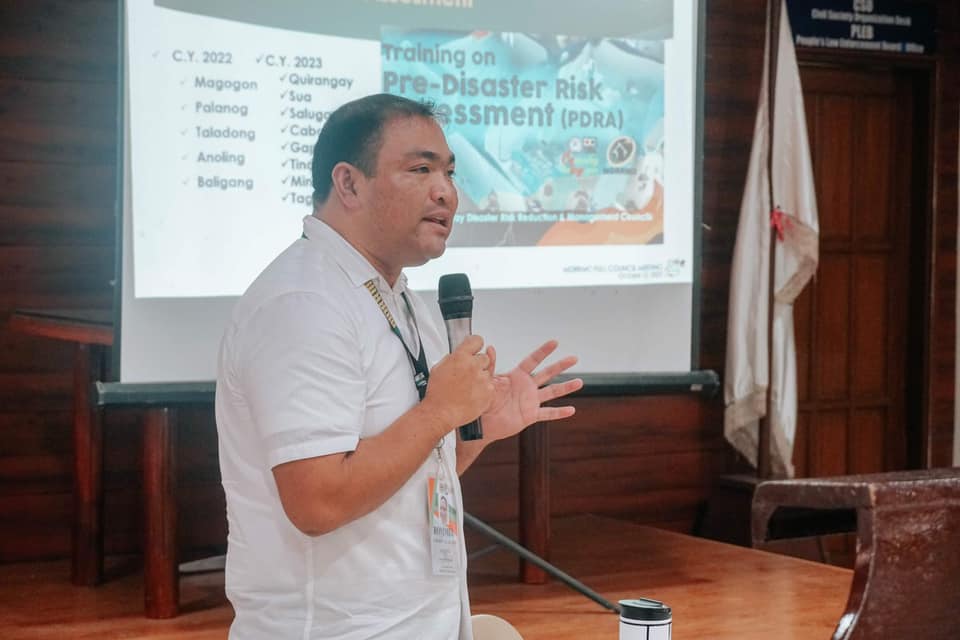 Members of the Municipal Disaster Risk Reduction & Management Council (MDRRMC) have convened for their 4th Quarter Full Council meeting purposely to keep track of LGU-Camalig's interventions in anticipation for Mayon Volcano's imminent volcanic threat.
The Municipal Disaster Risk Reduction & Management Office (MDRRMO) relayed volcanic preparedness, response, and recovery initiatives including the evacuation plan for population at risk, permanent relocation of would-be affected families, and overall management for evacuated residents.
To further promote a whole-of-government approach in public service, LGU-Camalig eyes to implement a cluster-based response by mustering the workforce of almost all offices and agencies to cover areas in social welfare, peace and order, health and nutrition, disaster management, and public awareness.
The response is set to run in three (3) phases specifically the evacuation phase (transportation of population at risk and livestock evacuation), in evacuation center phase (camp coordination, water, health and sanitation, continuing education, law and order, and provision of food and non-food items), and the after eruption phase (debris clearing and addressing of health concerns).
Personnel under the MDRRMO, Municipal Health Office (MHO), Municipal Social Welfare & Development Office (MSWDO), Philippine National Police (PNP), Bureau of Fire Protection (BFP), Municipal Engineering Office (MEO) will be in full alert before, during, and after the possible evacuation.
A total of 3,695 families from Mayon unit barangays (Anoling, Cabangan, Salugan, Quirangay, Sua, and Tumpa) are subject for evacuation if the situation worsens.
Since the raising of Mayon's status from alert level 1 to 2 initially pronounced by the Philippine Institute of Volcanology & Seismology (PHIVOLCS), LGU-Camalig has been strengthening its executive arm in pursuit of attaining the town's zero-casualty goal.
Article by: Mr. Tim L. Florece, PIO