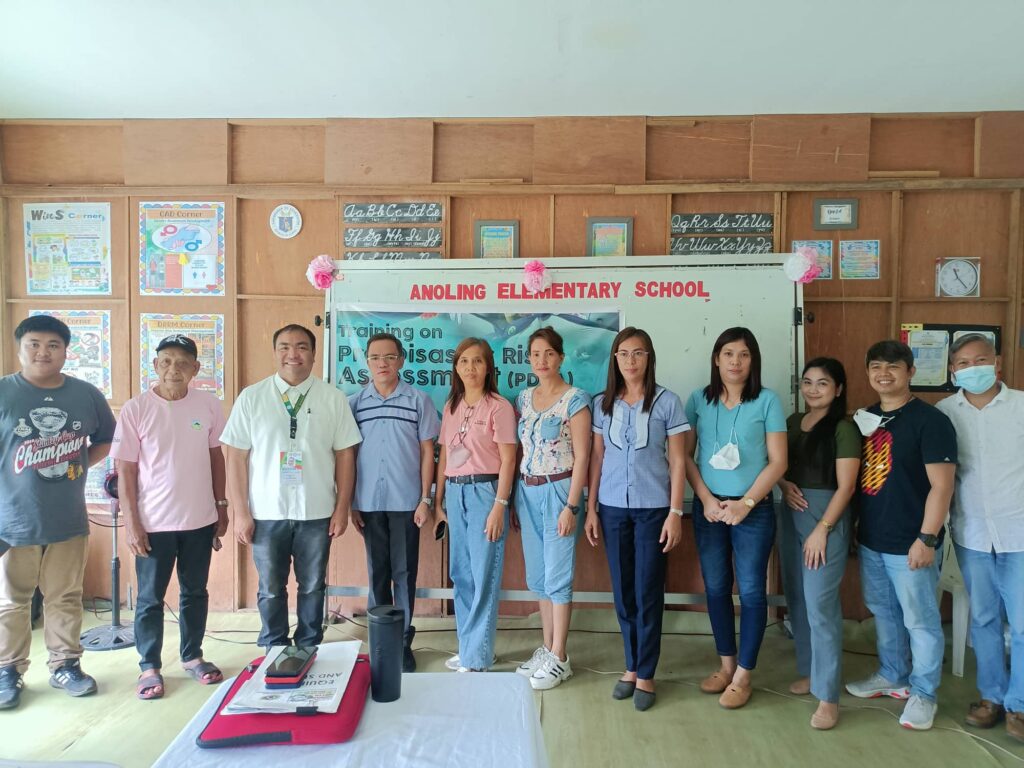 To maximize and extend effective disaster response to the grassroots level, the Municipal Disaster Risk Reduction & Management Office (MDRRMO) holds a Pre-Disaster Risk Assessment (PDRA) training to the Barangay Disaster Risk Reduction & Management Councils (BDRRMCs) of Taladong and Anoling.
The training seeks to intensify disaster-related strategies and constantly encourage the active involvement of the community in preventing and/or mitigating damage or loss caused by typhoons and other calamities.
Said training mainly focused on the risk-based planning of BDRRMCs which serves as an indispensable initiative in the evaluation and determination of risks brought about by hazards and their possible impacts on target areas and population.
In response to the imminent volcanic threat of Mayon, preparedness, response, and recovery protocols were also discussed along with the participation of the Disaster Risk Reduction & Management Council (DRRMC) of Anoling Elementary School (ES).
The local government's recent activity was likewise conducted to highlight a comprehensive, all-hazards, and grassroots-based approach to disaster risk reduction (DRR) with the end goal of fostering strong and inclusive partnerships in disaster resilience.
Article by: Mr. Tim L. Florece, PIO