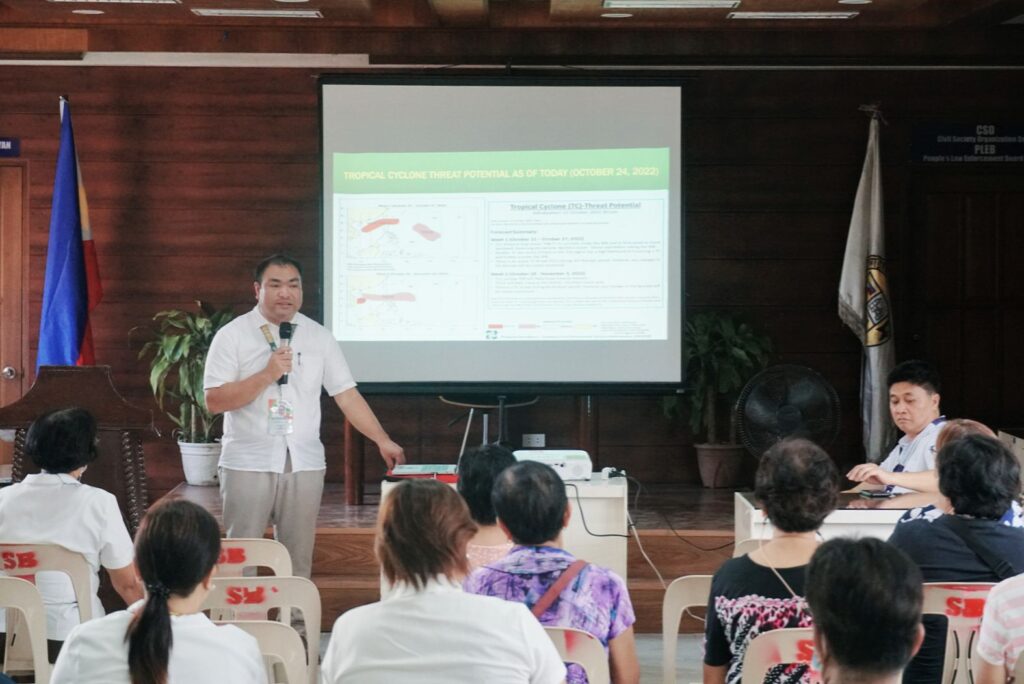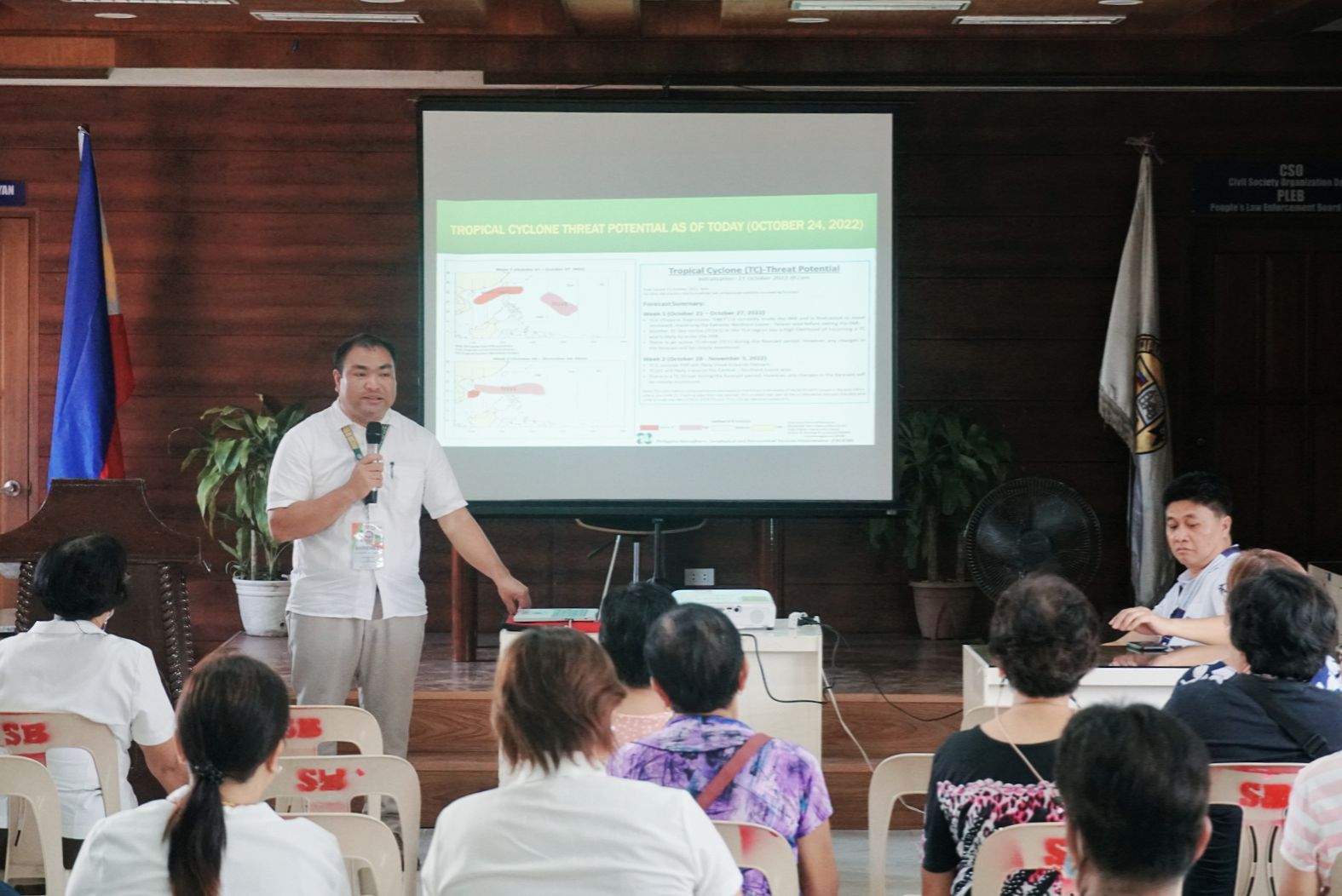 Cluster heads of Mayon Volcano response team convened today with the Punong Barangays (PBs) of all 50 barangays for the Pre-Disaster Risk Assessment (PDRA) meeting, Sangguniang Bayan (SB) session hall, Brgy. 2, Poblacion.
As Mayon continuously threatens Camalig and other neighboring towns and cities, LGU-Camalig opted to conduct said meeting to strengthen disaster-related preparedness, response, and recovery strategies and consolidate various plans focused on mitigating property damages and preventing loss of lives.
Cluster heads from various response offices presented their operational plans which cover areas in social welfare, peace and order, health and nutrition, disaster management, and public awareness.
The response is set to run in three (3) phases specifically the evacuation phase (transportation of population at risk and livestock evacuation), in evacuation center phase (camp coordination, water, health and sanitation, continuing education, law and order, and provision of food and non-food items), and the after eruption phase (debris clearing and addressing of health concerns).
The Municipal Disaster Risk Reduction & Management Office (MDRRMO) further presented the evacuation movement for Mayon Volcano eruption – a plan containing Mayon alert levels and protocols to be implemented per alert level status.
Since the raising of Mayon's status from alert level 1 to 2 initially pronounced by the Philippine Institute of Volcanology & Seismology (PHIVOLCS), LGU-Camalig has been strengthening its executive arm in pursuit of attaining the town's zero-casualty goal.
The Camalig Municipal Response Team for Mayon Volcano is composed of heads and functionaries under the Mayor's Office (MO), Municipal Disaster Risk Reduction & Management Office (MDRRMO), Philippine National Police (PNP), Bureau of Fire Protection (BFP), Municipal Health Office (MHO), Municipal Social Welfare & Development Office (MSWDO), Municipal Engineering Office (MEO), Municipal Agriculture Office (MAO), General Services Office (GSO), Public Information Office (PIO), Camalig North District, and Camalig South District.
Article by: Mr. Tim L. Florece, PIO