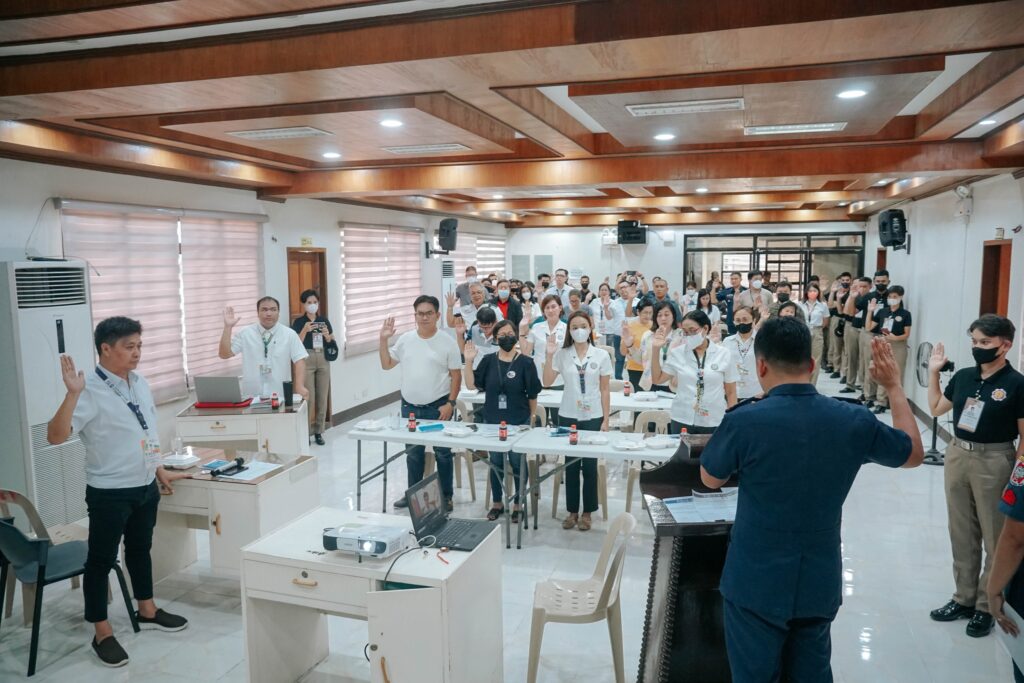 The Municipal Peace & Order Council (MPOC) and Municipal Anti-Drug Abuse Council (MADAC) jointly convened today for their 4th quarter meeting as part of both councils' thrust in fostering an integrated approach to sustain peace and order, and public safety, Sangguniang Bayan (SB) Session Hall.
Discussions mainly delved on Camalig's peace and order situation which the Philippine National Police (PNP) noted to be in "normal" status as crime occurrences in the town remain minimal due to the PNP's strict implementation of crime prevention efforts specifically police presence, anti-criminality operations, and enhanced public security initiatives.
Camalig Municipal Police Station (MPS) cited operational accomplishments for the period from July 1 to October 2022 including apprehension of persons involved in illegal gambling, insurgency, continuous "Oplan Manhunt Charlie" campaigns, full adherence to RA 9165 or "The Comprehensive Dangerous Drugs Act of 2002", and other public safety operations which led to a total of 292 accomplishments/arrests.
Camalig MPS also launched the "Kasimbayanan" initiative – one of PNP's recent programs focused on strengthening collaborative partnership among religious organizations, advocacy groups, agencies, and the community which carries the goal of developing a God-centered and transformed society.
In matters concerning anti-insurgency, the Philippine Army remains operative in the assessment of the town's threat situation, disposition and location of troops, and monitoring of Communist Terrorist Group (CTG) movement.
Complementing the PNP's anti-illegal drug advocacies, the Municipal Social Welfare & Development Office (MSWDO) updated the councils regarding general intervention programs for Persons Who Used Drugs (PWUDs), highlighting the upcoming establishment of "Balay Silangan" – a community-based rehabilitation and reformation program/facility devised to offer counselling, spiritual and values formation, livelihood training, and moral recovery programs for PWUDs.
The MPOC and MADAC are scheduled to convene again next year to report further accomplishments and formulate additional intervention priorities for the Camaligueños amid the ongoing pandemic and a possible volcanic threat.
Article by: Mr. Tim L. Florece, PIO