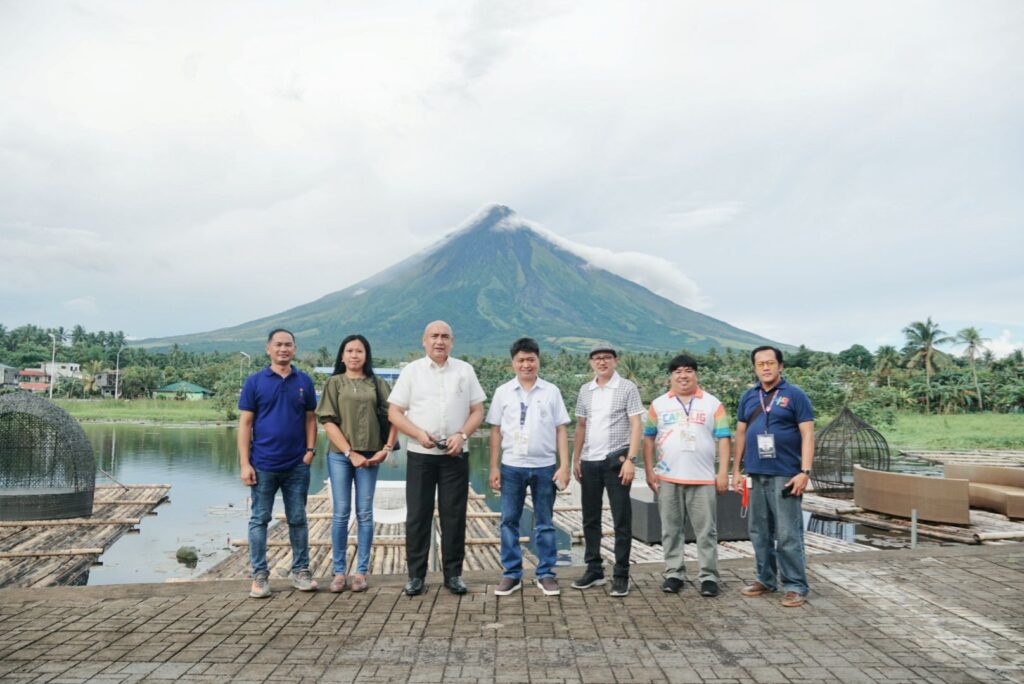 Department of Tourism (DOT) Undersecretary, Ferdinand "Cocoy" Jumapao paid a visit to Camalig, Albay together with DOT Regional Director Herbie B. Aguas to discuss future tourism-related projects in the town.
During the visit, Camalig Local Chief Executive, Hon. Carlos "Caloy" Irwin G. Baldo, Jr. cited development thrusts of LGU-Camalig focused on tourism promotion, highlighting one of the key strategies for tourist spot improvement specifically "Food for Work" programs and other initiatives.
Throughout the pandemic, LGU-Camalig has been coordinating with various agencies and individuals to further the local government's drive in strengthening its tourism arm.
Dubbed as the "Heritage Town of Albay", Camalig to date has a total of six (6) tourist/attraction areas comprised of the Hoyop-Hoyopan Cave at Cotmon, Quituinan Hills at Tinago, Sumlang Lake at Brgy. Sumlang, Solong Eco-Park at Solong, Quituinday Green Hills at Quituinday, and El Miro De Shei Integrated Farm at Salugan, along with St. John the Baptist Parish and colonial houses at the Poblacion areas.
Article by: Mr. Tim L. Florece, PIO