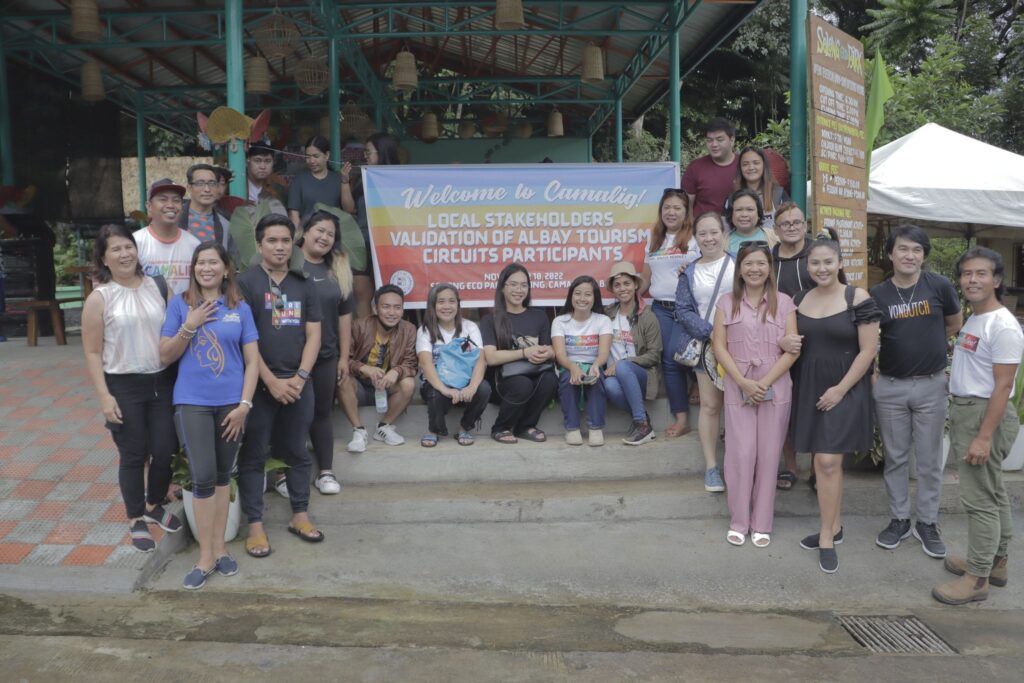 LGU-Camalig recently hosted the Local Stakeholders Validation of Albay Tourism Circuits sponsored by the Department of Tourism (DOT) Region V and Albay Provincial Tourism, Culture, and the Arts Office (PTCAO), Solong Eco Park, Brgy. Solong.
The validation was held purposely to build stronger partnerships between travel agencies and LGU-Camalig in the promotion of the town's tourism assets while simultaneously accumulating revenues from tourist spots and other tourism-related services.
A total of fifty (50) participants composed of accredited travel agencies and tour guides have attended the said validation – Municipal Tourism & Cultural Heritage Office (MTCHO), Mr. Jed L. Villanueva likewise encouraged the participants to include Camalig in their tour packages.
To further establish Camalig as one of Albay's most welcoming hubs for tourism, historical, and cultural delight, the MTCHO eyes to strengthen the town's tourism thrusts through mustering the involvement and productivity of stakeholders including travel agencies, tour guides, tour operations, dining, accommodation, and transportation.
Dubbed as the "Heritage Town of Albay", Camalig to date has a total of six (6) tourist/attraction areas comprised of the Hoyop-Hoyopan Cave at Cotmon, Quituinan Hills at Tinago, Sumlang Lake at Brgy. Sumlang, Solong Eco-Park at Solong, Quituinday Green Hills at Quituinday, and El Miro De Shei Integrated Farm at Salugan, along with St. John the Baptist Parish and colonial houses at the Poblacion areas.
Article by: Mr. Tim L. Florece, PIO