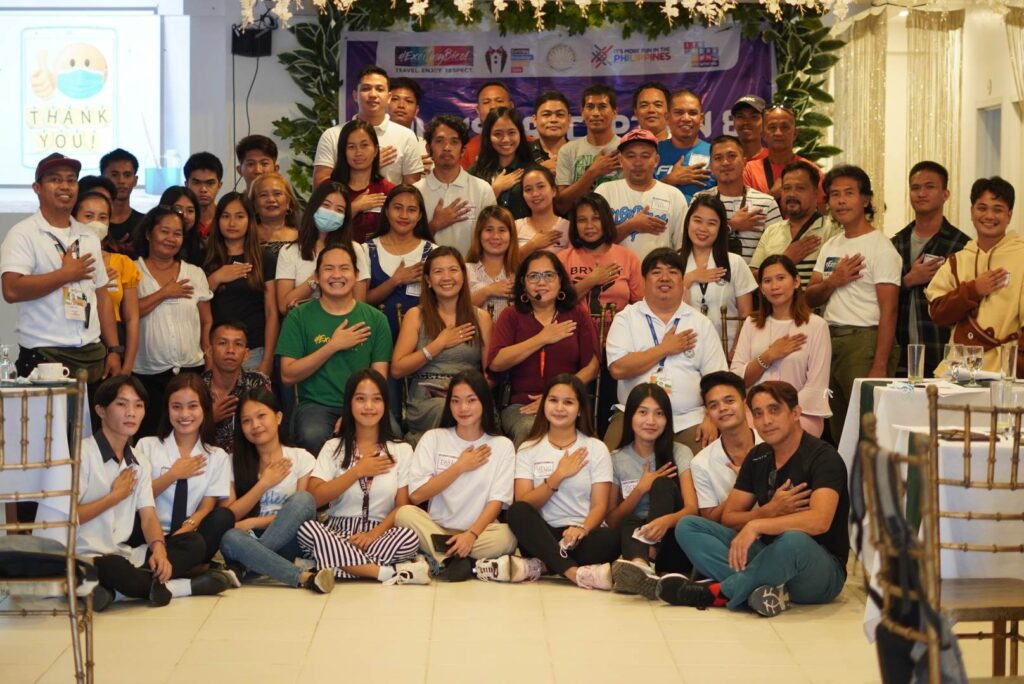 Customer service in Camalig, Albay are set to further improve as the Municipal Tourism & Cultural Heritage Office (MTCHO) hosts the Tourist Reception & Guiding Technique Forum, Ma Nel's Hotel, Brgy. Ilawod.
Sponsored by the Department of Tourism (DOT) Region V and the Albay Provincial Tourism, Culture, and the Arts Office (PTCAO), the 3-day event aims to improve the customer service effectivity of tourism and business staff, highlighting the importance of congenial and informative accommodation for tourist and locals alike.
The forum is being participated by a total of forty (40) personnel employed under the tourism-related establishments (hotels, restaurants, tourist attractions, and transport sector) in the town.
After almost a 2-year halt due to the impacts of the Coronavirus (COVID-19) pandemic, leisure, dining, entertainment, and tourist spots are gradually blooming again, opting LGU-Camalig to conduct skills enhancement trainings to boost Camalig's tourism arm and local economy.
The activity is scheduled to run from November 14-16, 2022.
Article by: Mr. Tim L. Florece, PIO