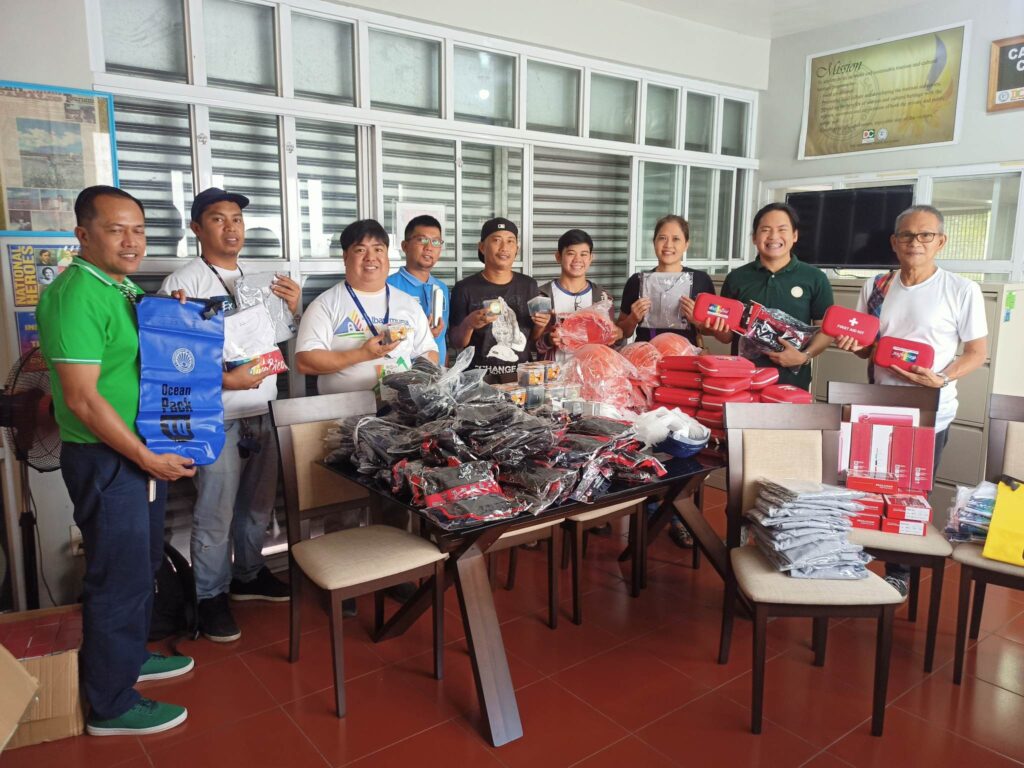 Tourist guides in Camalig, Albay acquire new work equipment/tools as the Department of Tourism (DOT) turns over tour guiding kits to the Municipal Tourism & Cultural Heritage Office (MTCHO), MTCHO, Brgy. 2, Poblacion.
A total of thirty (30) pieces of tour guiding kits comprised of helmets with lights, laser pointers, first aid kits, lapel speaker systems and mics, bags, uniforms, gloves, knee pads, and flasks were given to members of the Camalig Tourist Guides Organization (CTGO).
The CTGO is a Community Based Tourism Organization (CBTO) wherein residents of the town are employed as functionaries of LGU-Camalig with the end goal of promoting tourism, income opportunities, and local investment.
Amid the ongoing pandemic, the MTCHO remains active in its coordination efforts with partner agencies purposely to accelerate the town's tourism arm.
The MTCHO also eyes to host essential trainings for tourist guides and other personnel under the tourism industry to further improve said individuals' performance in their respective functions.
Article by: Mr. Tim L. Florece, PIO