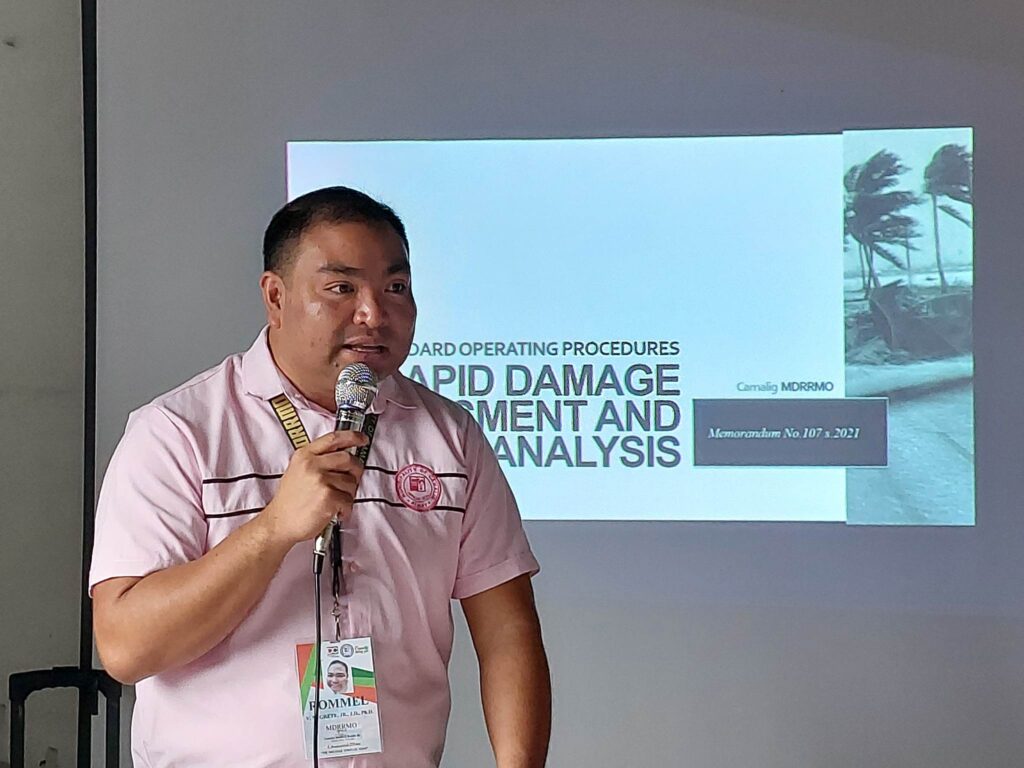 The Municipal Disaster Risk Reduction & Management Office (MDRRMO) conducts a training on Rapid Damage Assessment and Needs Analysis (RDANA) for responders and residents of barangays, Sua and Quirangay.
Institutionalized in 2014 by the National Disaster Risk Reduction & Management Council (NDRRMC), the activity is being carried out to promote a comprehensive, all-hazards, multi-sectoral, interagency, and community-based approach to disaster risk reduction, mustering the insights of Punong Barangays (PBs), Barangay Disaster Risk Reduction & Management Council (BDRRMC) members, purok leaders, Civil Society Organizations (CSOs), parents, and members of the Sangguniang Kabataan (SK).
The 4-day activity focuses on key strategies under the RDANA – a response tool that is used to determine life-threatening situations, life-saving needs of the affected population, and available resources and services.
The activity further seeks to reduce risks by addressing various identified concerns through dialogues, competency based capability building, mainstreaming of disaster risk reduction (DRR) in all plans of the barangays, and active partnership between the community and the government.
Article by: Mr. Tim L. Florece, PIO