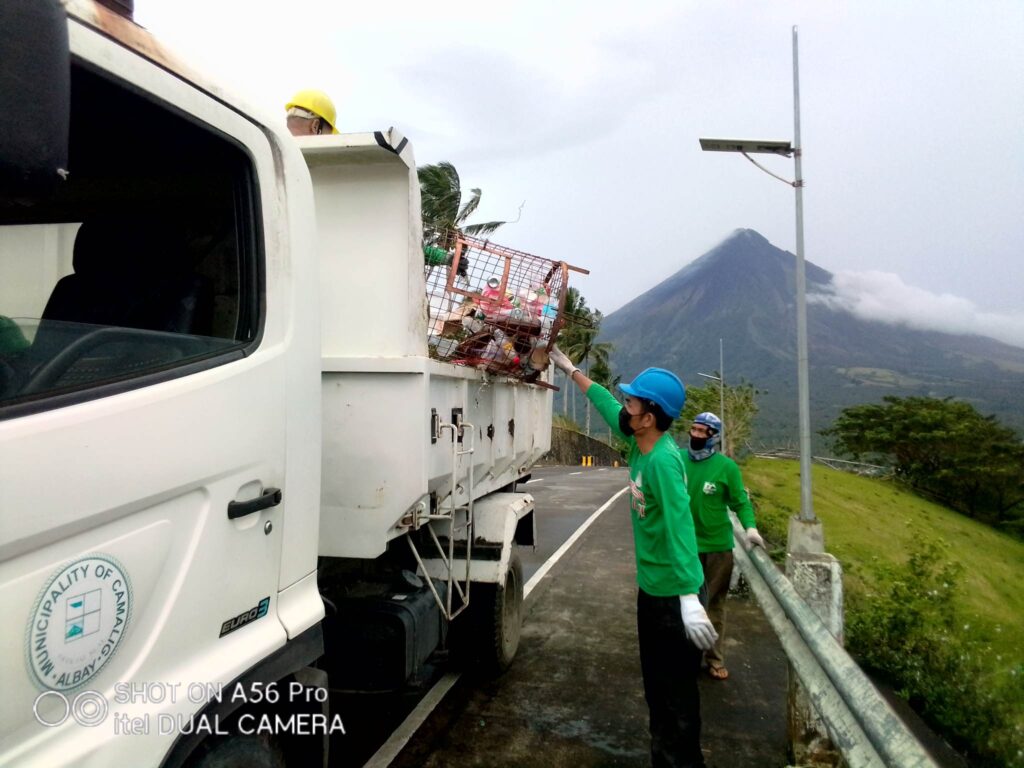 With the gradual decline of Coronavirus (COVID-19) infection in the town, Nuyda Park, the host area for the Paskuhan sa Camalig, has now become hotspots for food stalls, opting the Municipal Environment & Natural Resources Office (MENRO) to render monitoring, inspection, and clean-up campaigns to ensure cleanliness and public safety.
During the rounds of the MENRO team, food stall owners were advised to practice proper waste disposal and other sanitary measures.
Clean up drives are also continuously being conducted at the town's tourist areas in anticipation for the influx of tourist visits.
In an office memorandum issued last Monday, December 5, 2022, LGU-Camalig reiterated the observance of proper segregation of waste materials generated from the visiting crowd, the clean as you go (CLAYGO) policy, installation of signages bearing the maintenance of environment-friendly protocols, and deployment of MENRO and Municipal Tourism & Cultural Heritage Office (MTCHO) to monitor compliance with the local government's recent directives.
The monitoring, inspection, and clean-up campaigns also seek to enforce provisions of Municipal Ordinance 2012-02 which mandates the implementation of proper and sustainable solid waste management – violators of said ordinance are to be fined Php1,000.00 to Php3,000.00 or imprisonment for succeeding offenses.
Article by: Mr. Tim L. Florece, PIO