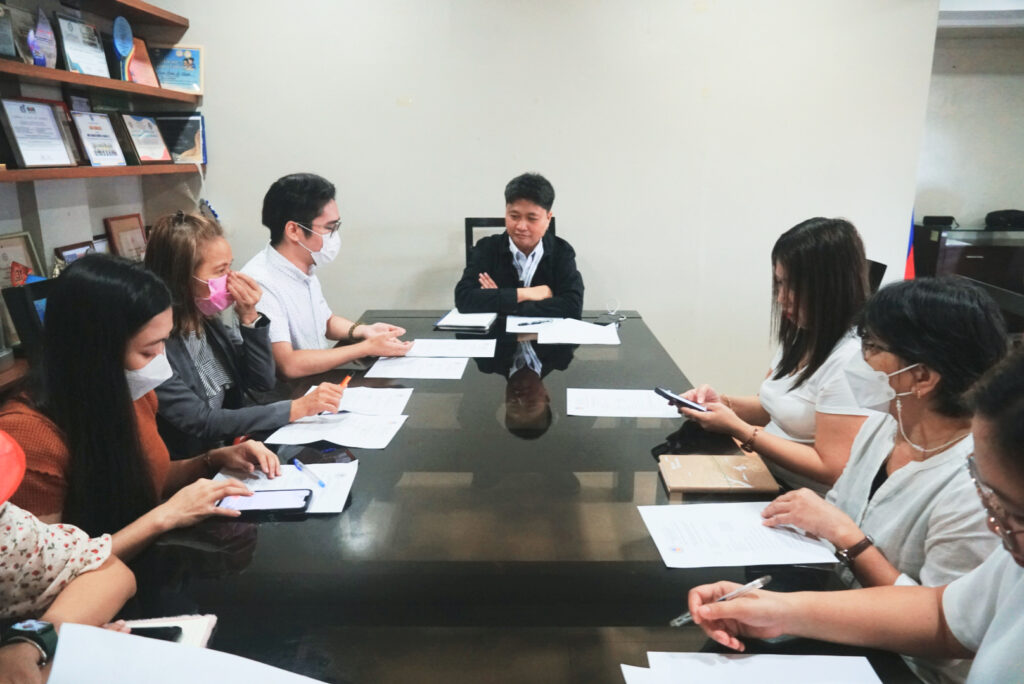 The Commission on Audit (COA) holds its entrance conference together with LGU-Camalig in line with the two offices' mutual advocacy toward promoting transparency and accountability in government service, Mayor's Office conference room, 3rd flr., Mytalic Bldg., Camalig Municipal Hall.
One of the objectives of said activity is to formally open COA's audit engagement for this year including the conduct of tax mapping and auditing of LGU-Camalig's official documents, plans, programs and activities (PPAs), local road asset management, Coronavirus (COVID-19) vaccination program, revenues, utilization of disaster risk reduction and management (DRRM) funds, and other relative reports and accomplishments.
Camalig Local Chief Executive, Hon. Carlos "Caloy" Irwin G. Baldo, Jr. likewise directed the heads to fine-tune internal policies in order to avert irregularities in governmental operations and promote rationalized issuances pursuant to Executive Order No. 77, s. 2021.
The audit team also eyes to coordinate with the department heads to maximize COA's recent initiative.
As counterpart, LGU-Camalig vowed support to the activities under the audit engagement through full compliance to COA's audit scope and expectations.
The activity was immediately followed by a dialogue between heads of LGU-Camalig offices wherein Mayor Caloy relayed upcoming projects such as but not limited to, the designation of permanent ambulance/rescue drivers, formulation of livelihood programs under the agricultural sector, acquirement of a mobile laboratory, maintenance of solid waste management and environmental thrusts, water crisis management, and procurement of lands for the construction of a super health center and meetings, incentives, conferences, and exhibitions/education (MICE) facility.
Article by: Mr. Tim L. Florece, PIO