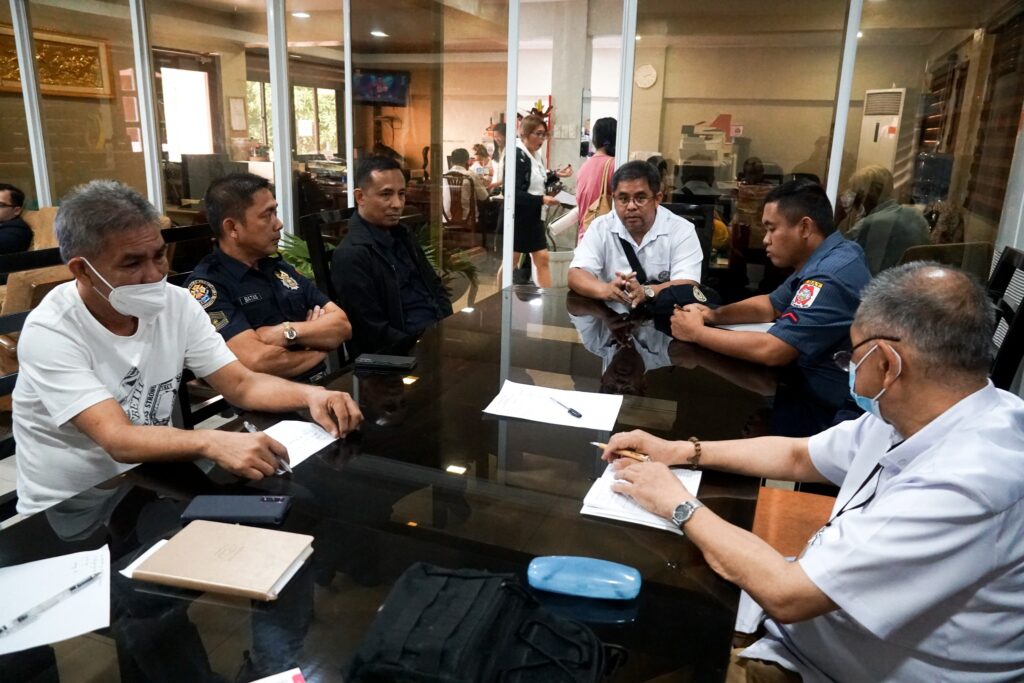 Members of the Camalig Public Market Task Force (CPMTF) convened today in response to the increasing number of non-compliant vendors, Mayor's Office conference room, 3rd flr., Mytalic Bldg., Camalig Municipal Hall.
The team opted to conduct the meeting to finally put an end to the practices of erring tenants including arrears, lack of permits and other compliances, and continuous usage of faulty weighing scales.
The CPMTF plans to conduct strict monitoring and inspection of stalls to determine and address said improper market practices in order to improve local revenue generation and safeguard market-goers/consumers from unfair trade.
To maximize the recent endeavor, the team is also set to hold a dialogue with 10 out of 30 identified non-compliant market vendors which will highlight the importance of settling compliances, surcharges, and payments in the overall status of their tenure.
Pursuant to the mandates of the 12-point Executive Agenda, the initial meeting is also conducted to further bankroll LGU-Camalig's development thrusts with the end goal of promoting inclusive growth, better quality of life, and prosperity for all.
Article by: Mr. Tim L. Florece, PIO