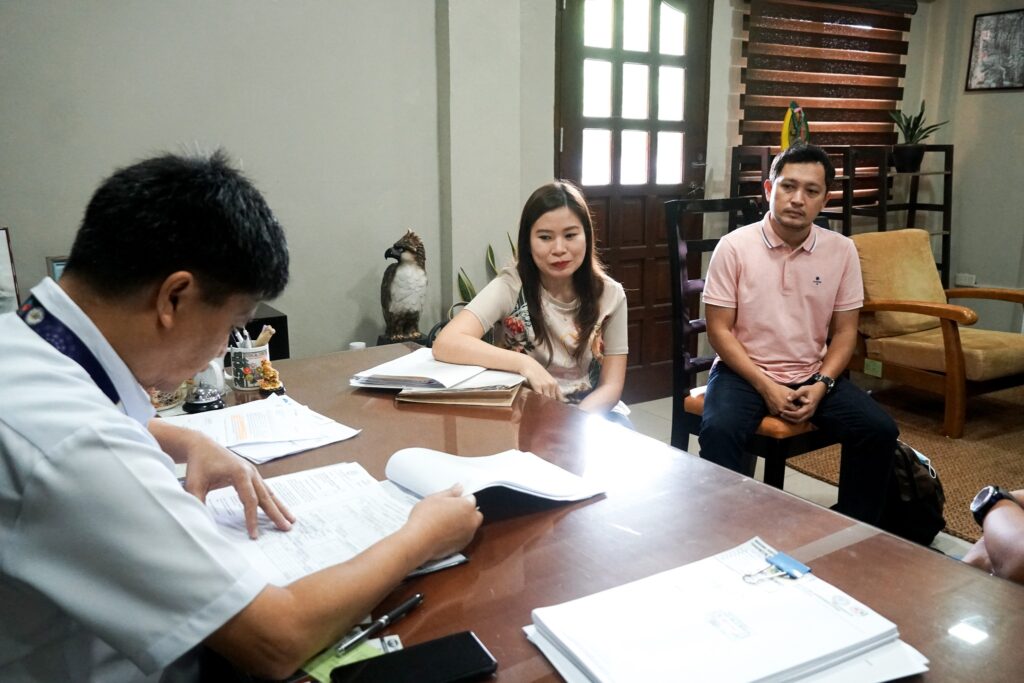 On a meeting conducted today with Atty. Eleaza Marrie Encisa, and other representatives from Department of Education (DepEd) Albay, concerns regarding the Deed of Donation of parcels of land declared in the name of Local Government Unit of Camalig, Albay were laid out.
Wherein, the employment of a licensed Geodetic Engineer is one of the necessary concerns that needs to be resolved in order to figure out the boundaries of land to be given to the above-mentioned parties.
In order to help DepEd alleviate the issue, LGU Camalig called for an inter-agency plan to work with other concerned regional agencies who can offer assistance to address other major issues.
It was reiterated beforehand that some of the school sites wherein the parcels of land declared in the name of LGU Camalig are jointly possessed by Barangay Government and DepEd.
Moreover, this is consistent with the commitment of LGU Camalig towards maintaining valuable relationships between the government and the education sector, as well as promoting high-quality education for the benefit of the present and future generation.
Article by: Mr. Tim L. Florece, PIO