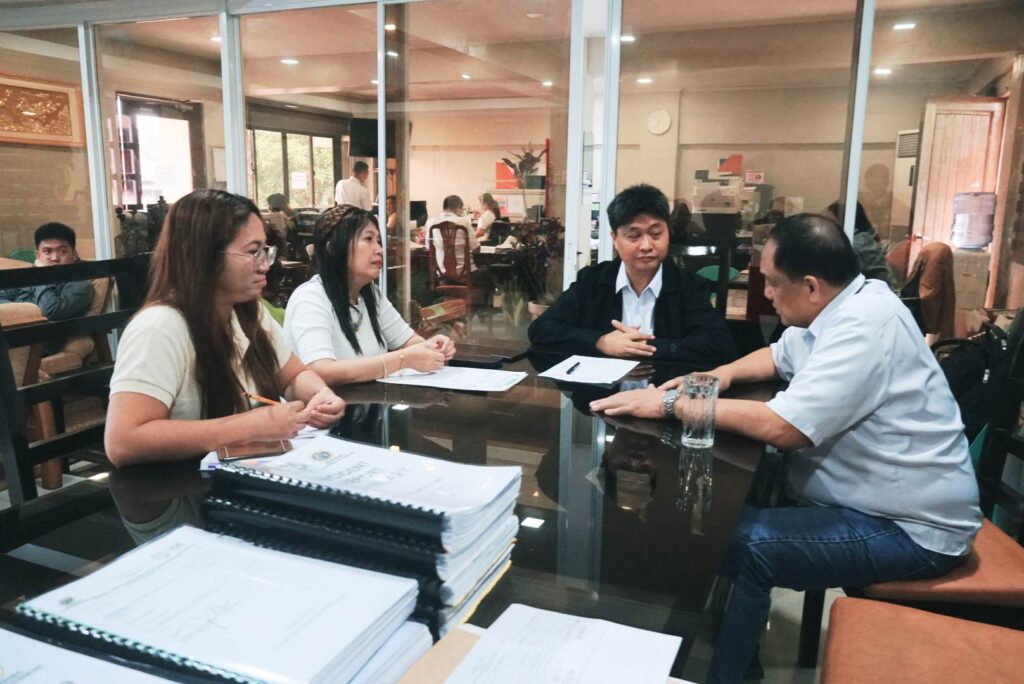 Members of the Municipal Disaster Risk Reduction & Management Council (MDRRMC) Finance Cluster held a meeting today to discuss the development of the Camalig Command Center (CCC) and other intervention priorities, Mayor's Office conference room, 3rd flr., Mytalic Bldg, Camalig Municipal Hall.
The meeting mainly delved on the financial considerations for the completion of the town's recent construction project which is set to serve as LGU-Camalig's nerve center for disaster preparedness, response, and recovery efforts, and a conducive environment for inter-agency (BFP, PNP, MHO, and MDRRMO) coordination.
Camalig Local Chief Executive, Hon. Carlos "Caloy" Irwin G. Baldo, Jr. also directed the Municipal Engineering Office (MEO) to prioritize the installation of durable glass windows in order to protect the facility from bad weather during its 1st phase of construction.
Upon completion, the CCC will feature rooms with computers and communication equipment, a conference room, training room, administrative office, rescue and emergency transport office, a stock room, sleeping quarters, a warehouse, and a motor pool.
Members of the finance cluster also revisited financial transactions and other components relative to Camalig's goal in acquiring the Seal of Good Local Governance (SGLG).
Mayor Caloy further directed the MEO to allocate budget and fast track the implementation of flood control and road projects to widely address one of the most recurring problems in the town.
Article by: Mr. Tim L. Florece, PIO