<< Return to previous page
---
SUMLANG LAKE: A seven (7) hectare lake good for boating, fishing, picnic area with other side activities like culinary demos and paluto plus the scenic view of the Mayon Volcano on the background.
---

St. John the Baptist Church: First constructed made of wood and light materials early in 1579 by Franciscan Missionaries in Binanua-an but destroyed during the 1814 Mayon Eruption. Reconstructed in 1842 made of solid blocks of volcanic rocks from Mount Mayon and completed in 1848. Made of purely volcanic stones, this massive stone church is a monument of the numerous people who labored for its construction. Camalig can boast of having one of the most massive, strongest and most beautiful churches in the region. This church served as look out for the American troops during World War II in searching for enemies. Having withstood over the different periods of the country – the Spanish, American and Japanese eras.
House of the Franciscan Mission and the First infirmary in the Bicol Region
Declared as Important Cultural Property of the Philippines by the National Museum.
Declared as Historical Landmark by the NHCP
---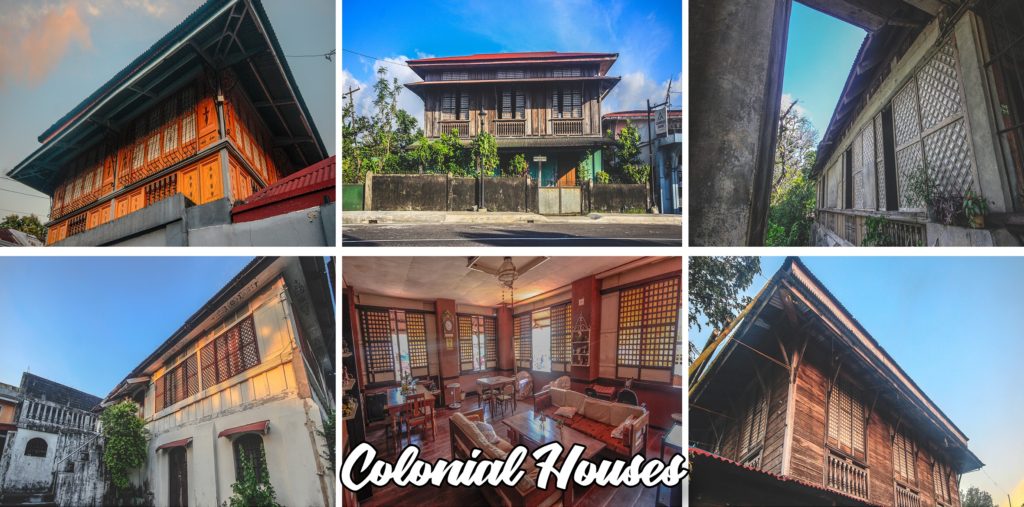 Colonial Houses: Old houses once owned by prominent families which to the present stand in nostalgic majesty, monuments to Camalig's history.
---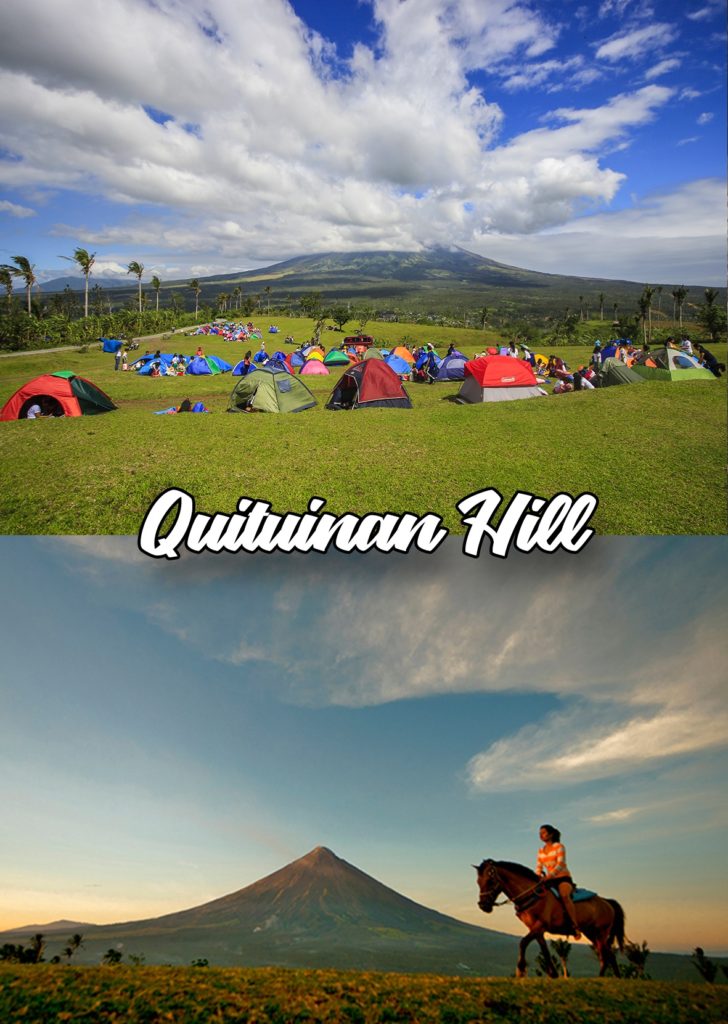 Quituinan Hills and WWII Tunnels: Located strategically between the province of Albay and Sorsogon, the hill is an excellent fortress and exit to the shores of Sorsogon. Intelligence reports from American forces manifested that prior to the return of the Americans, the Japanese were undertaking secret constructions in various areas of the mountain. With expertise in engineering, they constructed secured passageway and quarters, by blasting the hillsides, digging trenches and tunnels while destroying hundreds of hectares of abacca and coconut plantation. When the American warships started attacking the shores of Albay gulf, the Japanese in various municipalities of Albay scampered to the hills prepared to make their last stand.

---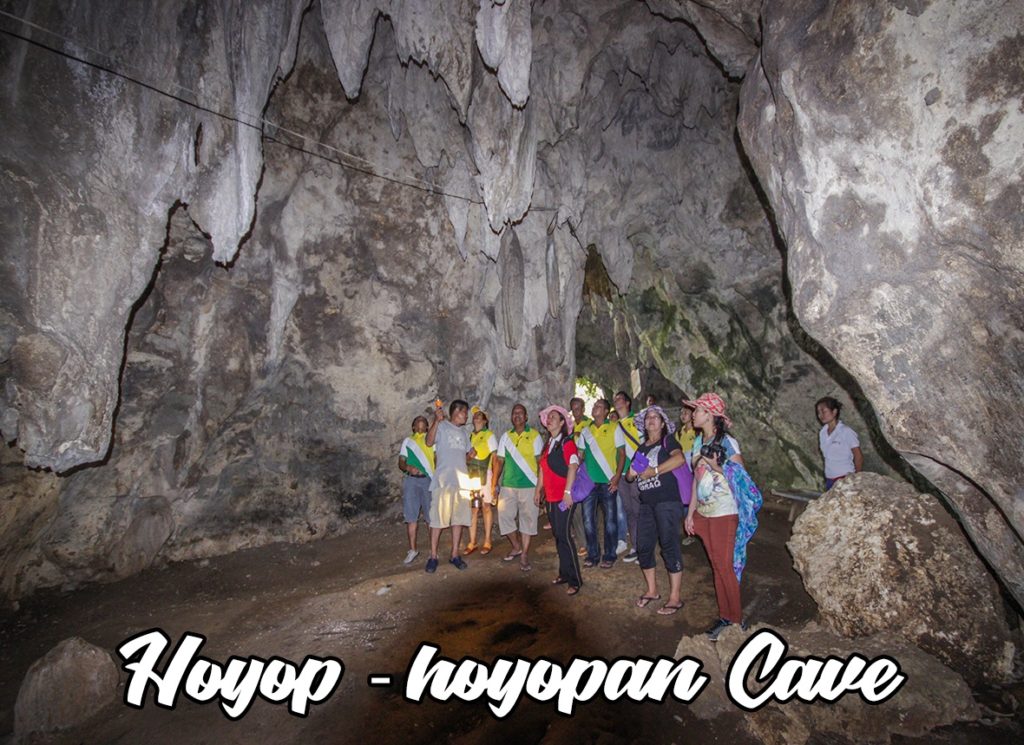 Hoyop-Hoyapan Cave: Hoyop-hoyopan comes from Bikol word "hoyop" which means 'to blow' aptly describes the cool, soft, murmuring winds that blow thorough its labyrinthine passageways inside. Hoyop-Hoyopan is situated 15 km from Legazpi City and can be reached by land. Pottery, human bones, beadwork and artifacts believed to be 4,000 years old have been unearthed from these caves.
---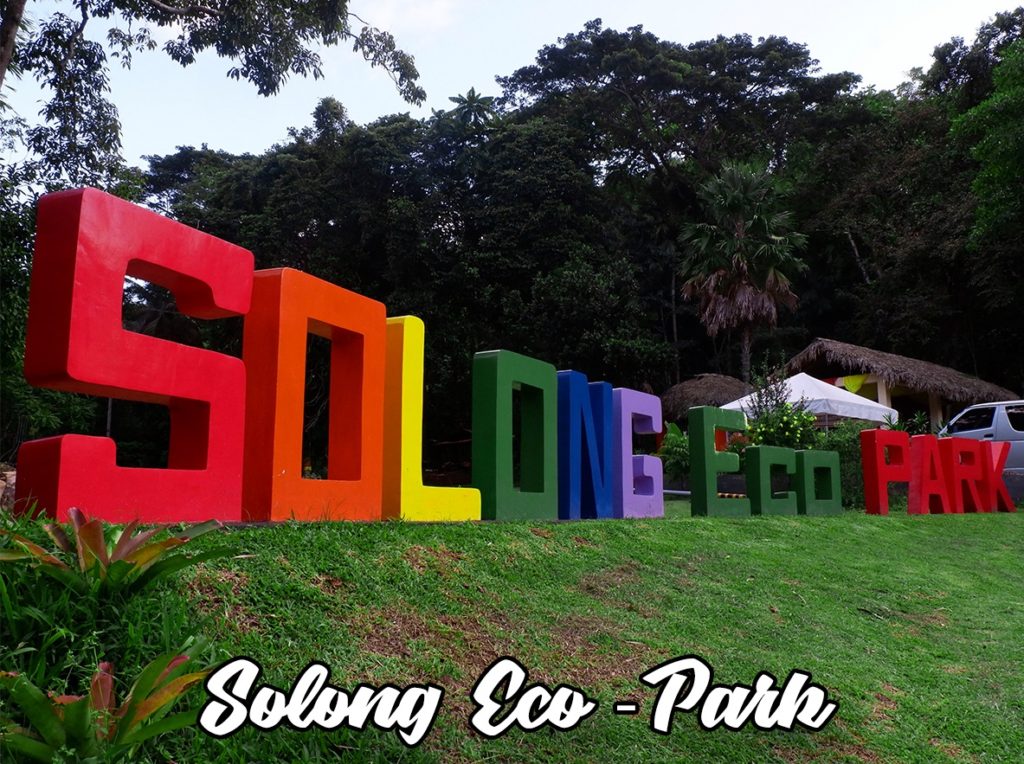 Solong Eco-Park: Newly opened attraction few minutes away from the Hoyop-hoyopan Cave. Solong Eco-park features eco-tourism activities such as picnic, spelunking at Solong Cave, trekking on top of a hill to view the adjoining hill formation and Mt. Mayon. The area is a habitat of some flaura and fauna species good for education tourism and scientific research studies.
---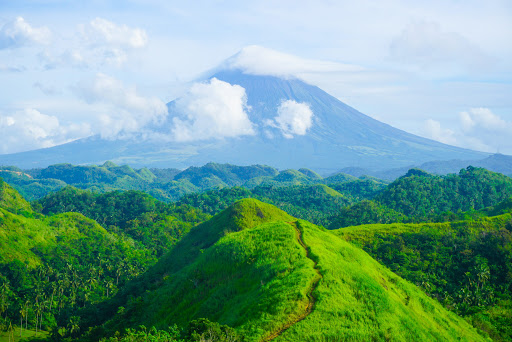 Quitinday Green Hills: located in Barangay Quitinday, Camalig, Albay approximately 15 kilometers from the Poblacion.

Fondly called Green Hills, the conical formations look like mini-versions of Mayon Volcano, especially when viewed from a lofty vantage point.
Most visitors likes trekking going to the hill-top consorted with the panoramic view of the Mayon Volcano.
---