Famous Personalities:

Famous singer Gary Valenciano has his roots in Camalig together with the famed actress, Ms. Boots Anson Roa.   
---
Politicians: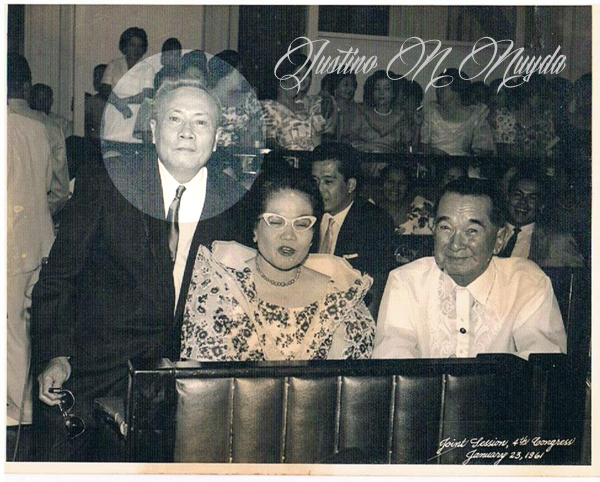 Justino N. Nuyda – the first Congressman of the second District of Albay. Native of Camalig, a poet, artist and renowned politician.
Anacleto Solano – the first Governor of Albay. He also served as Capitan Municipal of Camalig in 1898 before he became Governor of Albay.
Domingo S. Samson – a prominent leader during the revolution. He also occupied the top provincial post during the early years of the American regime.
---
Guinness Book of World Records: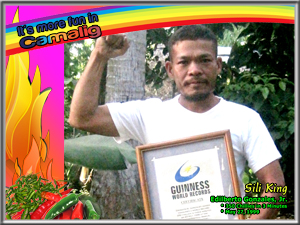 Eriberto "Bert" Gonzales, Jr., visual artist, mechanic, jeepney art-designer, comic illustrator and amateur boxer became a KING for eating Sili (350 pieces in one sitting!) and got listed in the Guinness Book of World Records. Bert Gonzales is the First Sili King of the World. He joined the first-ever sili eating contest in 1999 when Magayon Festival was held for the first time.
---
Outstanding Albayano:
Awards given to Albayanos who have great contributions in the field of tourism, culture and arts.
Mayor Carlos Irwin G. Baldo, Jr. – Tourism
Raffi Banzuela – Culture
Bert " Sili KIng" Gonzales – Arts
Manoling Samson – Arts
Felipe Noe Napa, Jr. – Arts and Crafts
Francisco C. Mitra – Music
---
OTHERS:
Bernardina Nasol – a teacher of Camalig and among the earliest to graduate from the normal school of the Colegio de Sta. Isabel.