CAMALIG was named by the Provincial Government of Albay as "THE HERITAGE TOWN" for tourism and cultural promotion enacted through approved Sangguniang Panlalawigan Resolution Number. 0039 – 2014 and was awarded to the Municipal Officials witnessed by Camaligueños last June 10, 2014.
---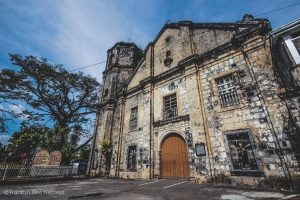 In addition, the National Historical Commission of the Philippines through the NHCP Board Members approved Board Resolution Number. ____-2014 declaring Camalig Church (St.John the Baptist Church) as heritage structure recognizing the church historical significance and cultural value. The unveiling of the historical marker held last December 14, 2014 at Camalig, Albay.
In 2016, the National  Museum declared Camalig Church as one of the significant structures of the Philippines under the category of Important Cultural Property.
---
Heritage Conservation and Promotion Activities:
– Modifying the 50 Barangays Historical Profile
– Lunching of official brochure and video travelogue focus on cultural heritage plus eco-adventure tourism activities
– Approval of tourism code stressing the preservation and promotion of cultural heritage
– Formulation of Camalig Heritage Conservation and Promotion Plan (2016 – on wards)
– Conduct seminars on cultural awareness, education and preservation
– Conduct of cultural related events and activities
– Conversion of at least one old-house into home stay facility offering traditional concept
– Continuous inventory and documentation of Camalig's cultural assets
– Declaration of Camalig Church as National Cultural Treasure by the National Museum
– Declaration of heritage zone and heritage conservation areas and prescribing guidelines 
– Establishment of Museo de Camalig